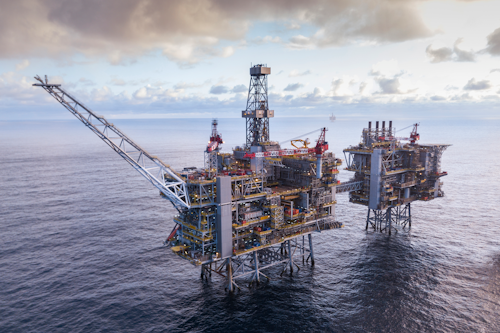 (Courtesy BP)
Offshore staff
ABERDEEN, UK – Sparrows Group has won its first contract from BP to provide deck operations services to field facilities on the UK continental shelf.
The contract builds on contractor's existing long-term relationship with BP to become a single point of contact for all lifting and handling services on the Andrew, Clair Ridge, ETAP, and Glen Lyon platforms.
Sparrows has provided crane maintenance and operations services to the company in the North Sea for more than 45 years.
This new scope of work will involve Sparrows' deck crew perform multiple roles including load handler and banksman/slinger to support lifting operations and undertake bulk handling and management of all cargo on the platforms.
In addition, the crew will undertake helideck and emergency response functions where needed.
08/21/2019