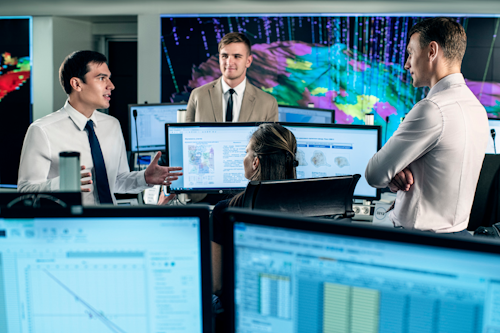 (Courtesy Gazprom Neft)
Offshore staff
ST PETERSBURG, Russia – Gazprom Neft is using a new computing cluster in St Petersburg to support oil and gas projects in Russia's Arctic regions.
The facility, designed to generate digital twins of oil fields, is said to provide an intra-node data transmission rate above many existing Russian supercomputers, with the new distributed computing capable of processing more than 100 Gbit/s.
Specialists at Gazprom Neft's Science and Technology Centre have used the cluster to prepare calculations for developing the onshore Vyngayakhinskoye and Shinginskoye, and field developments in the Sakhalin region are among the future targets.
The new supercomputer has demonstrated a performance of at least 16 teraflops in pilot testing, equivalent to 160 conventional computers.
Intel's OmniPath product comprises the main data-exchange network, with video cards used in all calculations to increase processing speeds for 3D models, and in greater detail.
This has proven to be beneficial in solving problems in hydrodynamic modeling, which would not be feasible using existing Russian supercomputers with similar performance capacity.
08/15/2019