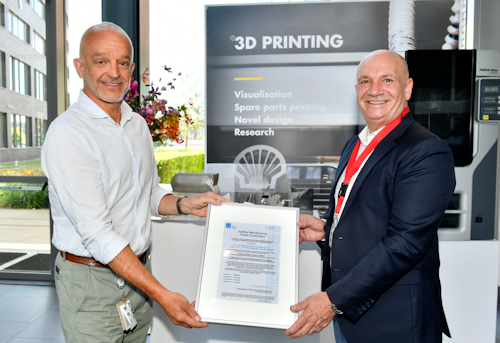 Lloyd's Register
Offshore staff
AMSTERDAM, the Netherlands – Lloyd's Register (LR) has awarded the Shell Technology Centre Amsterdam (STCA) a best practice qualification for its powder bed fusion 3D printing facility.
It follows an audit that included a review of Shell's systems and procedures, personnel competencies, rules and regulation compliance and materials handling throughout the build process.
Following certification, Shell is now developing a pressure vessel using 3D printing which once complete, could be a world first, according to LR.
"We see huge potential in using digital manufacturing to create innovative solutions for the markets we operate in," said Andreas Nowak, Site Manager at Shell's Centre in Amsterdam. "We are now looking at ways in which we can use this technology to create components and other assets for Shell."
07/17/2019