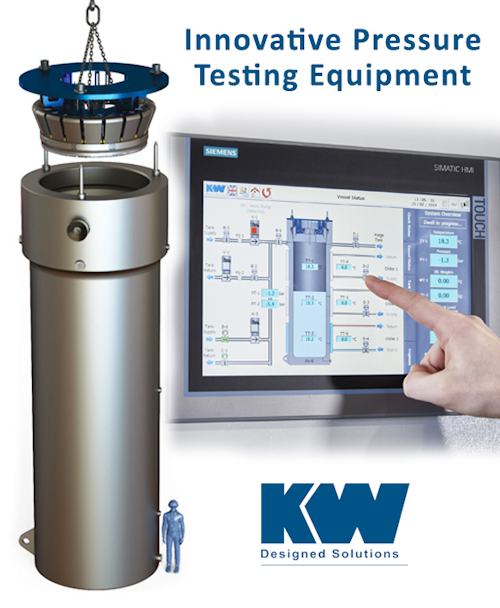 KW Designed Solutions
Offshore staff
CHORLEY, UK – Pressure test equipment and pressure control systems manufacturer KW Designed Solutions has launched a new company called KW Pressure Testing.
During the fall KW will open a new in-house, pressure testing facility offering hyperbaric, hydrostatic, gas, submerged gas, environmental, full qualification, type approval and factory acceptance testing.
The test facility will feature fully automated pressure and temperature control systems to ensure compliance with global industry standards, and should allow OEMs, product designers and material manufacturers to develop innovative technologies faster and easier, KW said.
06/28/2019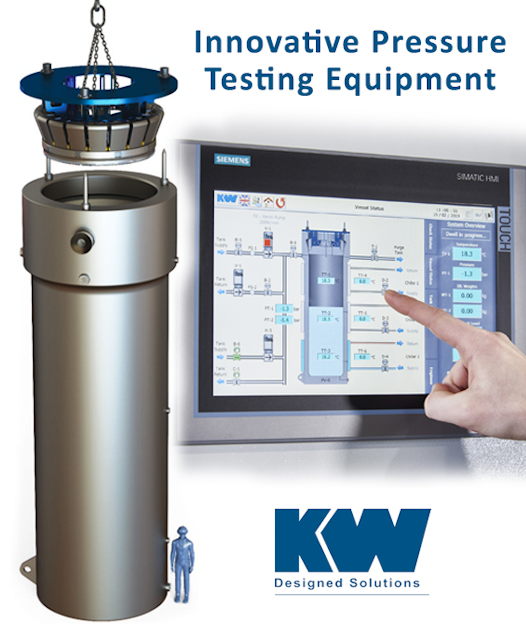 The new in-house, pressure testing facility will offer hyperbaric, hydrostatic, gas, submerged gas, environmental, full qualification, type approval and factory acceptance testing.KW Designed Solutions