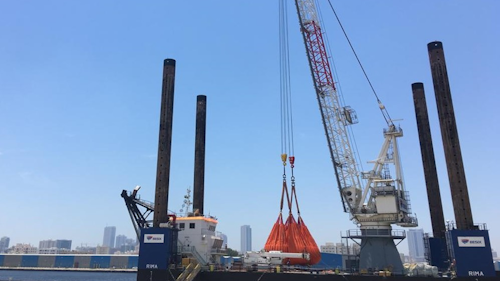 Kenz Figee
Offshore staff
ZAANDAM, the Netherlands – Kenz Figee has supplied a customized offshore boom hoist crane to BESIX in Dubai for the self-elevating jackup platform RIMA.
The lattice boom crane, equipped with a remote condition-based monitoring system, will replace the platform's existing ringer crane.
It has been assembled in Dubai and has undergone testing for final acceptance.
Features include a 240-ton hoisting capacity (compared to its own weight of 200 ton), a boom reach of 73 m (with extension), a double main winch and a split block for pile upending activities.
06/12/2019