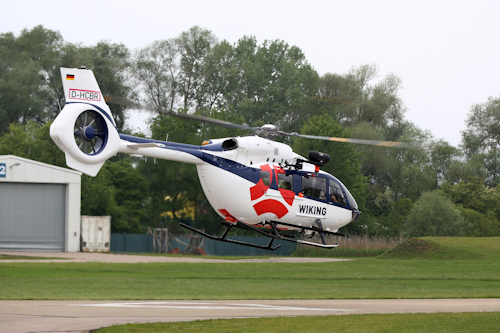 Cara-Irina Wagner/Airbus Helicopters
Offshore staff
DONAUWÖRTH, Germany – Wiking Helikopter Service has taken delivery of another H145 helicopter for offshore use, lifting its total H145 fleet to five.
The company deploys its aircraft to fly air rescue missions over the North Sea and transport service technicians to offshore wind farms.
The latest H145 in offshore configuration will feature an emergency flotation system certified for Sea State 6, a weather radar, and a hoist to transport passengers directly to their target destination where a landing by helicopter or boat would not be possible.
It can seat up to eight passengers. The Helionix cockpit with 4-axis autopilot and auto-hover function are further advantages, Wiking claimed, allowing pilot workload to be reduced.
05/29/2019