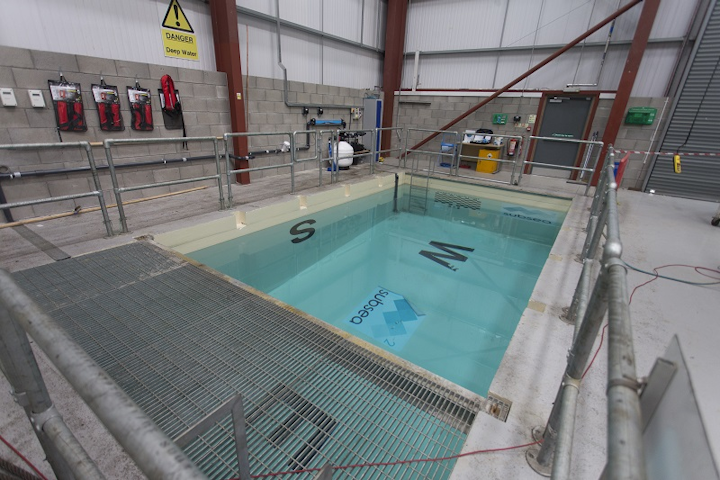 Offshore staff
WESTHILL, UK – ROV services provider M2 Subsea has opened a new purpose-built test tank at its base west of Aberdeen.
The indoor fresh water tank, which can hold 73,600 liters (19,443 gallons) of water, has been created for testing ROVs and ancillary equipment, allowing the company to have total control from planning to completion of testing.
However, the facility is also available for subsea manufacturers and service providers to rent, with or without M2's Subsea's ROV fleet. One user to date for product testing is Acteon Group.  
The test tank, which is within an existing workshop, is 8 x 4 x 2.3 m (26 x 13 x 7.5 ft) and can accommodate both work-class and observation ROVs.
Other features are a gantry crane with an S.W.L of 15 tons, and an independent 415-V three phase 200-A power supply for testing equipment, along with forklifts for unloading/loading requirements.
CEO Mike Arnold said: "The tank…enables us to deliver clients exactly to their requirements…We are also able to access the data gathered and provide reports in an efficient manner as there are no third-party data companies involved."
09/21/2017