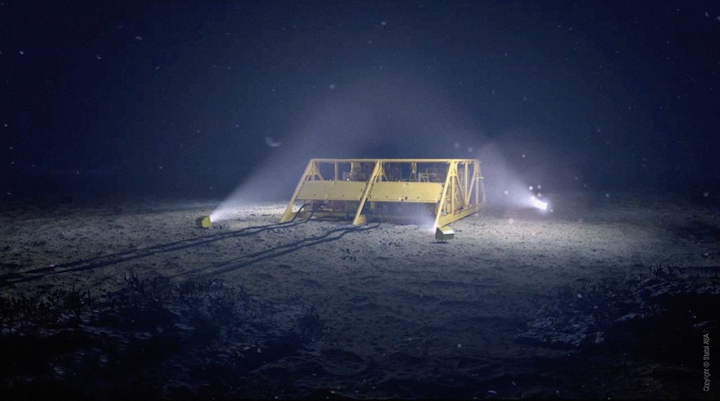 Offshore staff
ZURICH, Switzerland – The two subsea compression trains at Statoil's Åsgard field in the Norwegian Sea have exceeded 25,000 hours in operation with availability close to 100%.
According toMAN Diesel & Turbo, which supplied the HOFIM motor-compressor units, the limited interruptions to date were caused by failure of the power supply from the host platform.
The motor-compressors supplied to Statoil's contractor Aker Solutions should help extend the productive life of the Åsgard field reservoirs by a further 15 years, in which more than 306 MMboe should be produced.
MAN Diesel & Turbo/Statoil's qualification program called for a design that could withstand the harsh conditions of subsea environments.
The adapted subsea HOFIM features a tailored motor solution, casings designed for pressures up to 220 bar (3,191 psi), a seven-axes active magnetic bearing system, and a cooling gas extraction system.
Compressors maintain output as reservoir pressure at gas-producing fields drops over time. The two 11.5 MW HOFIM units at Åsgard are the world's first compressors to operate 300 m (984 ft) below sea level.
08/16/2017