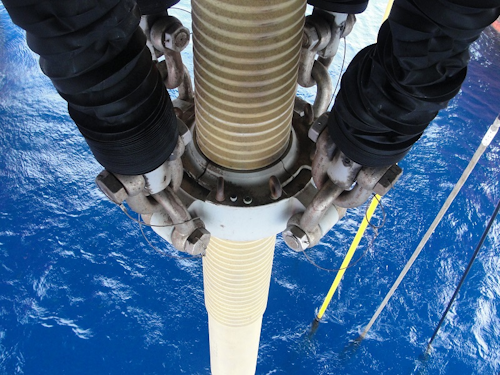 Offshore staff
HOUSTON – 2H Offshore is working with Anadarko, BP, and Shell on a new joint industry project (JIP) to develop top tension riser (TTR) reassessment and life extension guidance.
The main aims of TRACS (tensioned riser assessment for continued service) are to develop a road map for assessing issues related to fitness for service of TTRs and to provide recommendations for mitigation of potential issues.
The JIP will then apply data from case studies supplied by the participants to validate the methodology and provide documented examples for future guidance.
Currently, according to 2H Offshore, there is no single guideline in the US addressing in detail TTR reassessments and life extension programs.
The JIP will adopt both Bureau of Safety and Environmental Enforcement and API frameworks to pursue industry consensus on the analysis and inspection data and documents needed for assessing the potential for extended service life.
Along the way it will address issues such as fatigue, corrosion and change of service, and will put together recommendations for mitigation measures for each issue, taking into account environmental and operational histories.
In addition, the JIP will examine the latest analysis, inspection and monitoring tools to help deliver an accurate assessment of equipment condition.
Sandeep Jesudasen, subsea riser engineering leader at BP, said: "As deepwater facilities age, the industry needs to look at continued service assessment and life extension to facilitate sustained safe production."
02/19/2019