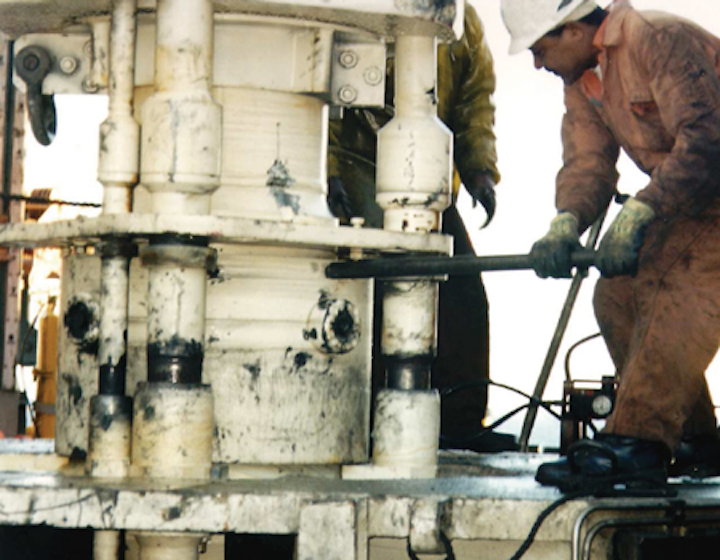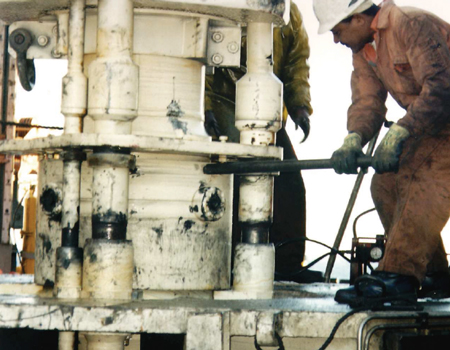 Clip-Riser connector in action. (Photo courtesy IFPEN)
IFP Energies Nouvelles (IFPEN) is working on improvements to its Clip-Riser connector for deepwater drilling. The technology was first developed in the mid-1980s, with Creusot Loire manufacturing the initial systems. Early applications were for wells drilled by Total and Elf in 5,000-6,000 ft (1,524-1,829 m) of water in the French sector of the Mediterranean Sea. Later, Kvaerner Oilfield Products, then Aker, became the licensed manufacturer of the system at its Houston plant. It then opened other facilities in Brazil and Malaysia.
The connectors are suited for applications featuring high-tensile loads and large bending moments. Advantages are said to include no threading, bolting or pre-loading, with a high strength-to-weight ratio; safe hang-off during severe weather conditions; and long service life due to high fatigue resistance.
According to IFPEN's Subsea Umbilical Riser and Flowlines Program Manager Daniel Averbuch, "the Clip-Riser is a double breech-block type connection with a rotating ring that enables a load transmission through lugs located in the ring and on the male and female parts of the connector. The current 21-in. version, designed for ultra-deepwater drilling operations up to 10,000 ft [3,048 m], has been used intensively over the past 15 years.
"It can be made up or broken out using a 'drive bar' to rotate the lock ring. The connector is then secured in the connected or disconnected position with a locking pin that prevents the ring from turning. However, one drawback is the fact that the lock ring cannot be removed from the connector for inspection purposes."
Drilling risers typically need to be withdrawn from service every five years for dismantling and inspection onshore.
"IFPEN has now developed and patented a new design for the connector and lugs location," he added, "that enables removal of the ring and inspection of all load-bearing parts, both on the ring and on the rest of the connector. The load path is not exactly the same as before, but the resultant design provides a definitive advantage as inspection and maintenance is becoming increasingly important in the drilling sector."
In addition, IFPEN is performing complimentary studies on higher-pressure steel/composite choke and kill lines that could allow the system to work with risers in pressures of up to 20,000 psi (1,379 bar). •