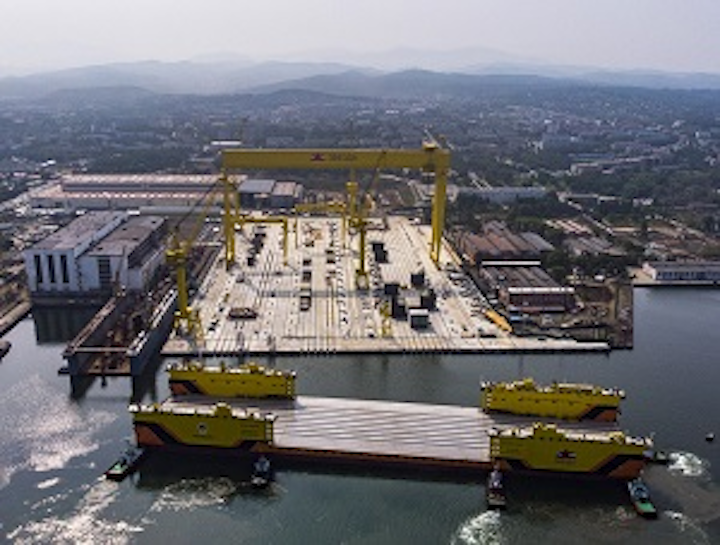 Offshore staff
MOSCOW – A floating transfer dock with a lifting capacity of 40,000 metric tons (44,092 tons) has been delivered and moored to the berth of the Zvezda Shipbuilding Complex in Russia's far East Primorsky region.
According to Zvezda co-owner Rosneft, the dock is designed for heaving off large-sized marine and offshore vessels up to 300 m (984 ft) long and more than 50 m (164 ft) wide, with a launching mass of up to 40,000 metric tons, and drilling platforms and their associated structures (bases and topsides).
In addition, the dock can be used to lift from water items in need of repair and then transfer them to the berth or heave them off; and to tow a ship or a drilling platform item within the navigation area.
Chinese BSIC built the facility for the shipyard.
Following towing, the floating dock anchored at the roadstead in Ussuri Bay and was delivered to the shipyard's own waters within three hours.
07/27/2018