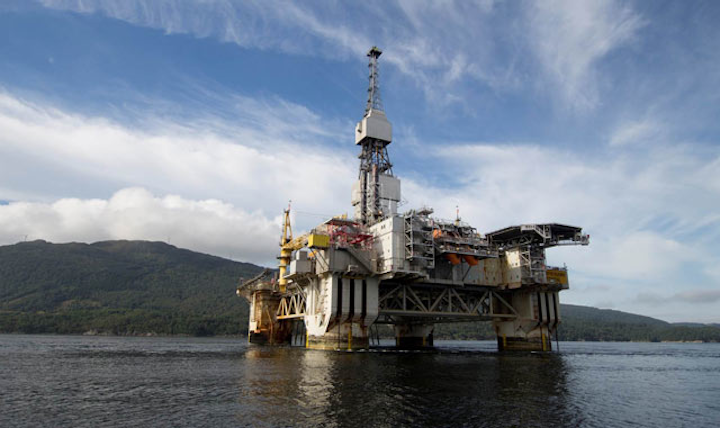 Offshore staff
LONDON – Kvaerner has contracted Rolls-Royce to supply a mooring system for the upgraded Njord Aproduction platform, part of operator Statoil's Njord Future project.
The semisubmersible platform is currently in Norway undergoing refurbishment, ahead of a return to the Njord field in the Norwegian Sea in 2020. Njord Future is designed to prolong operations from the Njord Area for another two decades.
Under the £15-million ($19.3-million) contract, Rolls-Royce will upgrade the current 12-point mooring system, in service since the late 1990s, to a modern 17-point system, providing low pressure hydraulic driven winches, fairleads, and a control system.
The package should be delivered next year; the completed four-column platform will be moored in around 330 m (1,082 ft) water depth.
04/28/2017