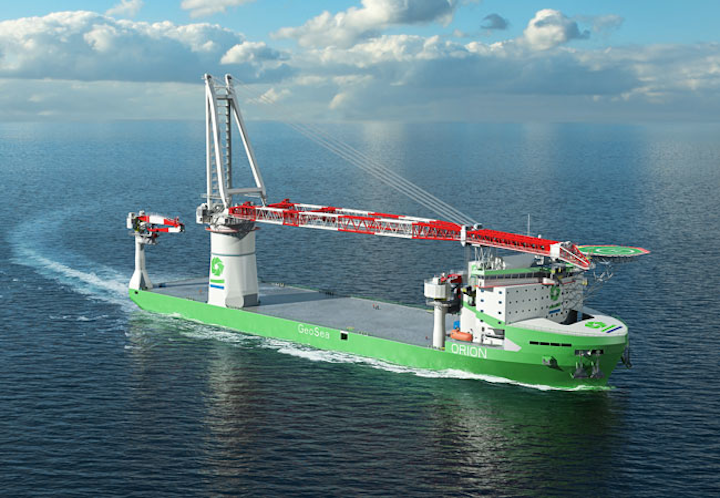 Offshore staff
HELSINKI, Finland– Wärtsilä says that it will supply the engines and other propulsion machinery for an offshore construction vessel being built for Dredging International (DEME) at the COSCO shipyard in China.
This will be the first vessel of its kind to be fueled by liquefied natural gas (LNG). The orders were booked in 4Q 2016 and in February 2017.
This 210-m (689-ft) long vessel, theOrion, will be powered by four 9-cylinder Wärtsilä 46DF dual-fuel electric propulsion engines, and two 6-cylinder Wärtsilä 20DF dual-fuel engines.
The company will also supply two custom-made retractable thrusters, four underwater demountable thrusters, the Wärtsilä LNGPac storage and supply system, as well as commissioning, site supervision, and extended project management services.
The equipment is scheduled for delivery to the yard in the latter part of 2017. TheOrion is expected to be delivered in 2018.
TheOrion will be deployed by DEME's subsidiary GeoSea for the construction of the offshore wind farms to service the oil and gas industry, and for decommissioning of offshore installations.
04/19/2017