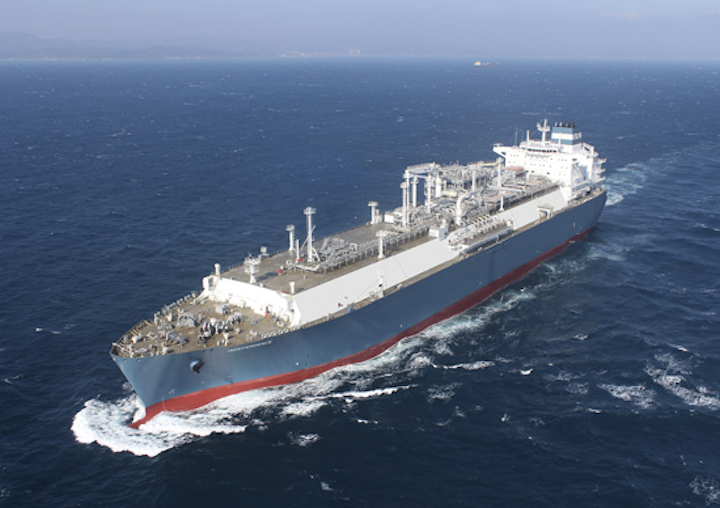 Offshore staff
ULSAN, South Korea – Hyundai Heavy Industries (HHI) has staged a demonstration for the installation of an LNG regasification system using glycol on a 170,000-cu m LNG FSRU at its Ulsan shipyard.
The glycol regasification process is said to be free from saltiness, unlike a system that uses seawater. This, HHI claims, leads to minimized corrosion in equipment such as heat exchangers, and also lessens the risk of explosion that a system using propane may be exposed to.
Regasification involves converting cooled natural gas back to natural gas at atmospheric temperature. A regasification system is critical to an LNG FSRU which receives liquefied natural gas from offloading LNG carriers and exports gas through pipelines to shore.
Recently HHI secured AIP approval for the regasification system from Lloyd's Register and it is seeking recognition from other major classification societies.
The company completed theworld's first newbuild LNG FSRU in 2014, and it claims to be the sole Korean shipbuilder capable of building both membrane and moss-type LNG carriers.
04/27/2017