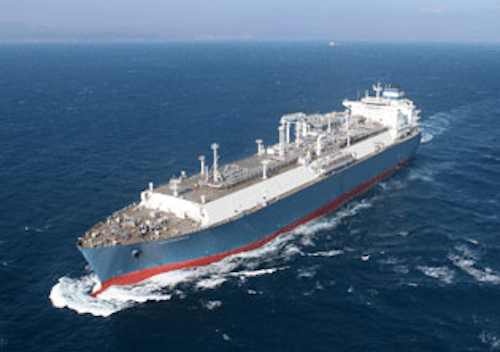 Offshore staff
ULSAN, South Korea – Hyundai Heavy Industries (HHI) has held a naming ceremony for the world's first newbuild LNG floating storage regasification unit, which Höegh LNG ordered in June 2011.
The 170,000-cu m (6-MMcf) LNG FSRU is 294 m (964 ft) long, 46 m (151 ft) wide and 26 m (85 ft) deep, with storage capacity for 70,000 metric tons (77,162 tons) of chilled natural gas. It will be under a long-term charter to Lithuania's Klaipedos Nafta.
The LNG FSRU will receive liquefied natural gas from offloading LNG carriers. Its regasification system provides gas send-out through pipelines to shore.
HHI says thevessel took a year less to complete and cost half the price of an onshore LNG terminal to complete. The vessel can additionally be relocated to other areas using its own propulsion system.
02/28/2014