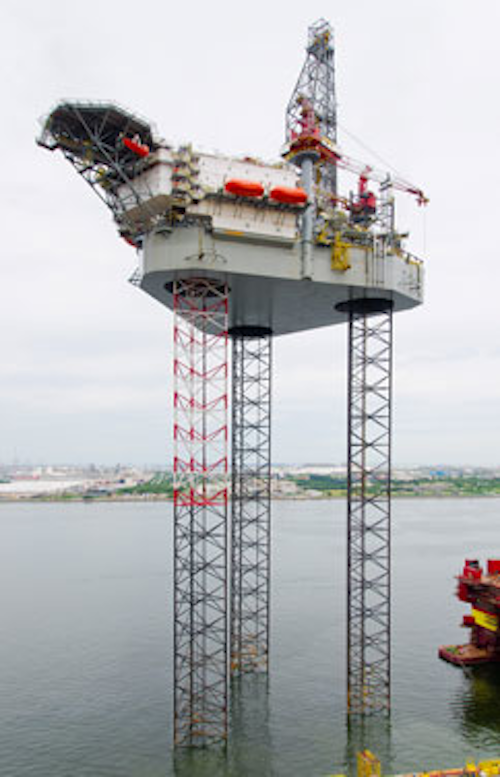 Offshore staff
SINGAPORE– Keppel FELS has delivered its third harsh environment ENSCO 120 Series jackup drilling rig to Ensco.
ENSCO 122, built to an enhanced version of the KFELS Super A Class design, is contracted to Nederlandse Aardolie Maatschappij (NAM) to work offshore the Netherlands.
Enhancements to the design include Ensco's patented Canti-Leverage Advantage technology, claimed to offer cost benefits through allowing more wells to be drilled from one location using the enhanced hoisting capacity at the farthest reach of the cantilever.
The rig is designed to operate in a variety of environments in water depths up to 400 ft (122 m), and to drill to depths of up to 40,000 ft (12,192 m) for large multi-well platform, ultra-deep gas, and ultra-long reach well programs.
The first two rigs in the series,ENSCO 120 and ENSCO 121, have been operating in the North Sea while the fourth is expected to be delivered in spring 2016.
07/03/2014