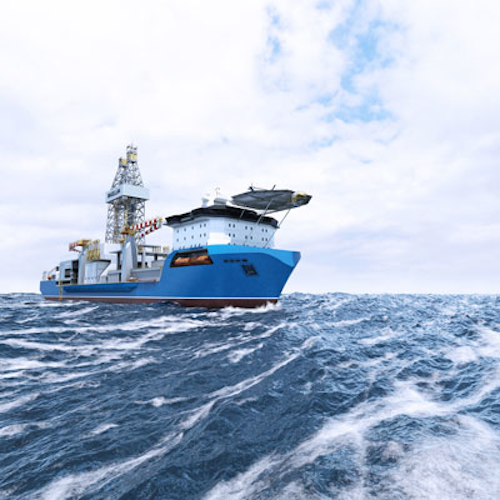 Offshore staff
SCHIEDAM, the Netherlands – GustoMSC has unveiled its latest deepwater drilling concept, the Magellan-class drillship, which it claims provides improvements in redundancy, autonomy, safety, and load-carrying capacity.
Sjoerd Hendriks, the project's design manager, said: "After the Macondo incident in 2010, for example, there were many recommendations concerning operational procedures and rig design – with an emphasis on safety. We naturally wanted to incorporate that information into the new design."
Magellan is the largestdrillship that GustoMSC has designed to date. It is equipped to handle 20,000-psi (1,379-bar) well control systems, including associated high hook loads and setback capacities.
The vessel is said to accommodate higher pressure, high variable loads, mud volumes and setback capacities, and can incorporate any advanced drilling techniques such asmanaged pressure drilling and dual gradient systems. It is also capable of drilling wells beyond the current limit of 12,000 ft (3,657 m), the company adds.
06/16/2014