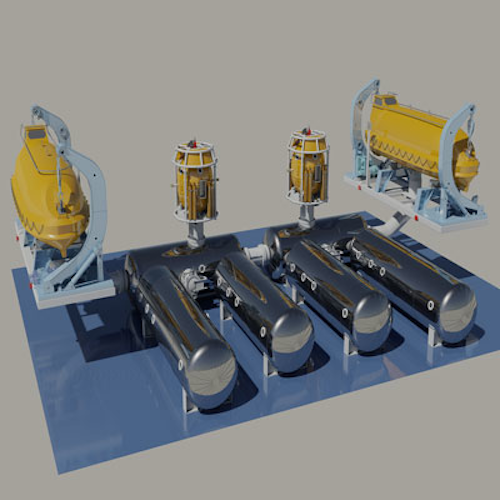 Offshore staff
SHARJAH, UAE – Ultra Deep Solutions (UDS) has contracted Unique Hydra to design, build, and integrate the dive system for a multi-purpose diving support construction vessel (DSCV).
The 300-HD, 18-man twin bell saturation diving system will incorporate the latest mechanical and electrical design requirements, Unique says, and is configured to reduce the complexity of shipyard integration and installation timing.
Features of the DP-3, Red Class 6027 MT design DSCV include:
Length overall: 142.9 m (469 ft)
Breadth molded: 27 m (88.6 ft)
Depth main deck: 11 m (36 ft)
Dead weight: 8,000 tons
Main deck: 1,500 sq m (16,146 sq ft)
Main crane: Huisman 400-ton dual fall 3,200 m (10,498 ft)
Single fall: 5,200 m (17,060 ft)
Trial speed: 14 knots
Accommodation: 140 persons.
09/17/2014