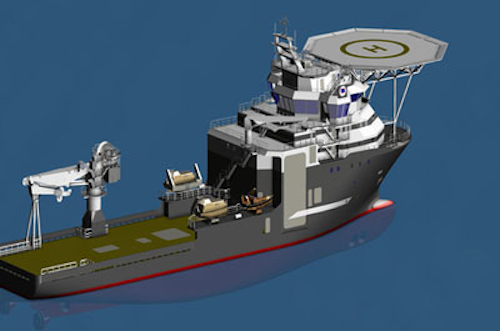 Offshore staff
KLEVEN, Norway – Olympic Shipping has contracted Kleven Verft to build an MT 6021 design inspection, repair, and maintenance vessel.
The new Marin Teknikk design was developed in cooperation with Olympic, with a focus on efficient and environmentally friendly solutions, Kleven said.
Thevessel, due to be delivered in March 2015, will be equipped with an offshore crane, ROV hangars, and spacious accommodation capacity.
Value of the contract is around $65 million.
01/23/2014