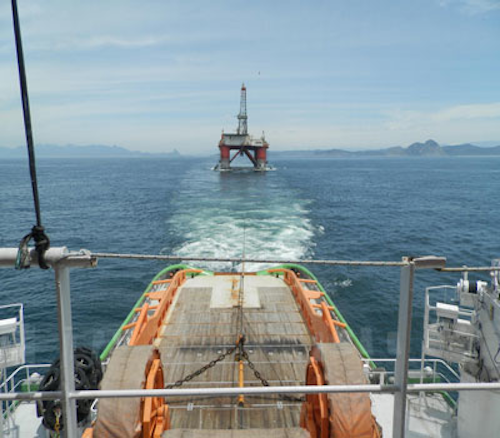 Offshore staff
ROTTERDAM, the Netherlands – Fairmount Marine has delivered the drilling rig ENSCO 5004 to port in Malta following a voyage from offshore Rio de Janeiro.
The 94.7-m (310-ft) long, 70.4-m (231-ft)semisubmersible drilling rig was built in 1982.
During the 5,782 nautical mile tow, the Fairmount transportation vessel speeds reached more than 7 knots.
01/10/2014