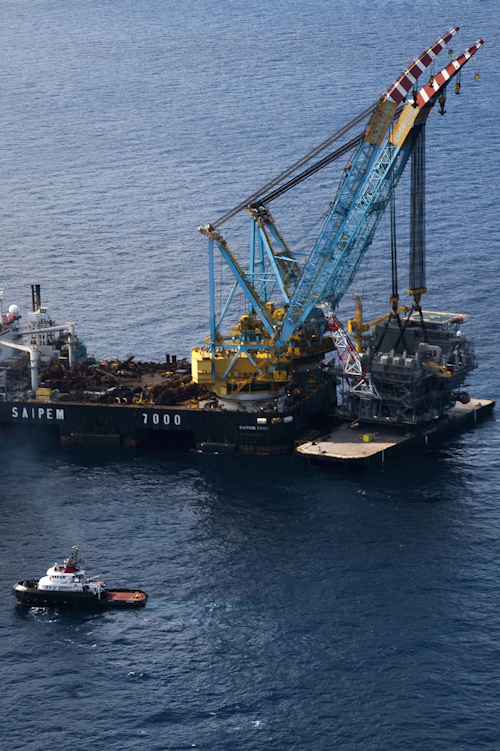 Offshore staff
HOUSTON –Crowley tugboats have delivered the production deck and the construction deck to the Tubular Bells installation in the Gulf of Mexico for Saipem.
TheOcean Wind ocean-class vessel was used on the production deck, and the Pilotinvader-class tug towed the Marmack 303 barge with the construction deck.
In both cases, the vessels took delivery of their cargo at the sea buoy - Cat Island Pass forOcean Wind and Eugene Island for Pilot - before transiting the structures to Mississippi Canyon block 725, roughly 135 mi (217 km) southeast of New Orleans, in the deep waters of the GoM.
Tubular Bells is slated to begin production in 2014 and should peak at 40,000 -50,000 b/d of oil with total estimated recoverable resources of 120 MMboe.Hess is the operator of the field and owns a 57.14% working interest.  Chevron owns the remaining 42.86%.
3/27/14