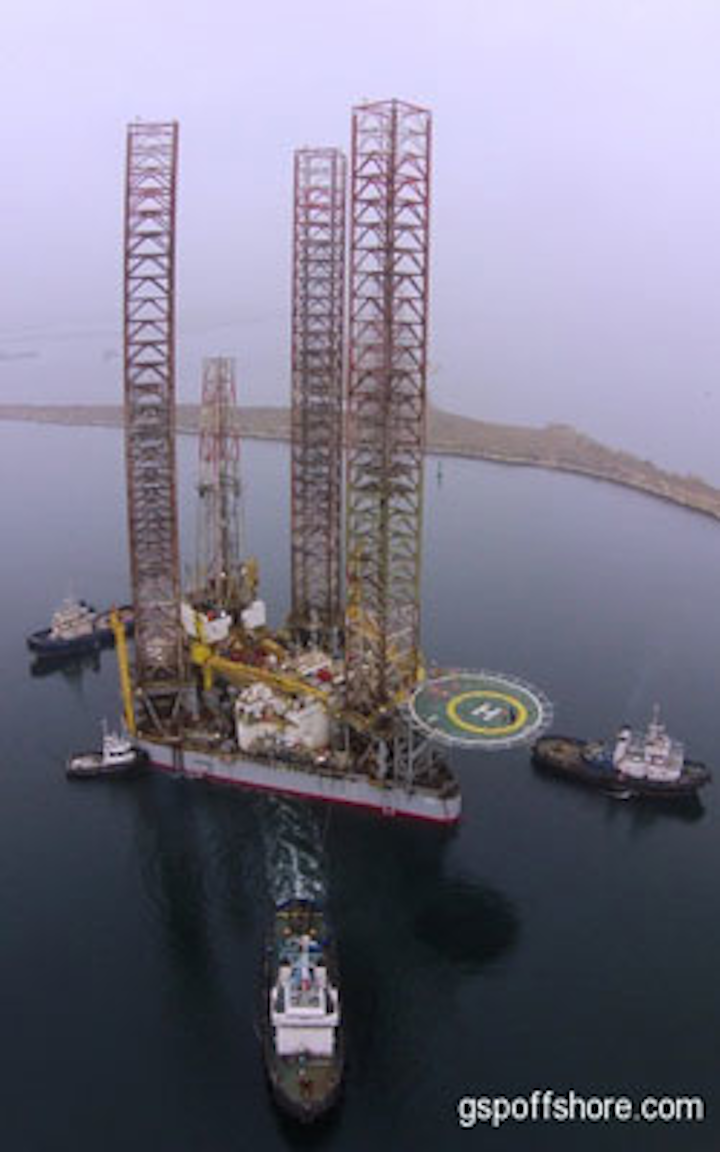 Offshore staff
CONSTANTA, Romania – GSP has completed the upgrade and reclassification of the jackupGSP Uranus at its shipyard in Constanta Sud Agigea Port on the Black Sea.
Romania's EximBank provided $30 million of finance for the rig acquisition and upgrade.
The overhaul program drew together a team of around 400 Romanian staff including naval fitters, welders, mechanics and electricians, supported by naval engineering graduates.
"Our development plans focus on both the expansion and modernization of our fleet, maintaining our company among the top players of the offshore oil and gas industry in theBlack Sea," said Gabriel Comănescu, president of GSP's board.
03/17/2014