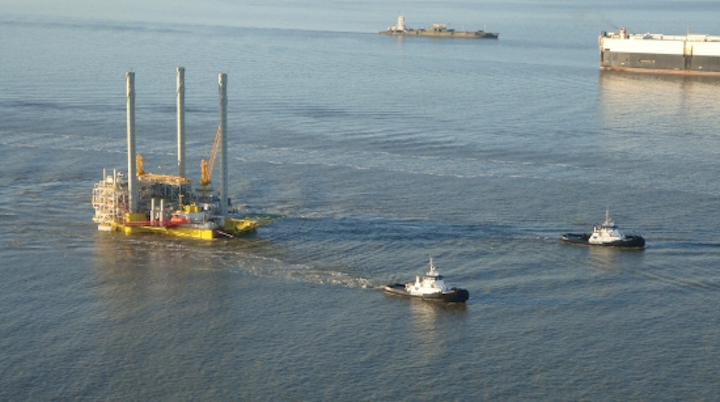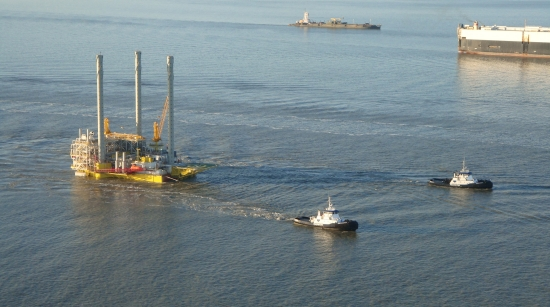 Signet tugs in tow to Ingleside, Texas.
Offshore staff
HOUSTON -- Signet Maritime Corp. reports the successful transportation, delivery, and loadout of two mat-supported jackup rigs.
TheRubicone H-191 was taken from Sabine, Texas, to Kiewit Offshore Services in Ingleside, Texas, with the Signet Enterprise and Signet Intrepid.
The same two vessels were primary tow tugs to move theVeer Prem jackup from Galveston, Texas, to Kiewit Offshore in Ingleside. The Santa Rosawas used as a support tail boat.
Upon arrival at the Aransas sea buoy, Signet used additional vessels for inbound assistance and loadout onto the heavy lift vessel at Kiewit for both transportation projects. Once at the Aransas buoy, two additional Signet tugs,Signet Challenger and Signet Volunteer assisted.
After delivery ofRubicone, the Signet Columbia and Signet Freedom plus the four Signet ASD's were used to load the rig onto the HLV.
As an integral part of the work scope, upon completion of loadout, Signet provided cribbing and sea-fastening forVeer Prem as well as providing the necessary support tugs to escort the loaded HLV to sea. 
04/01/2011