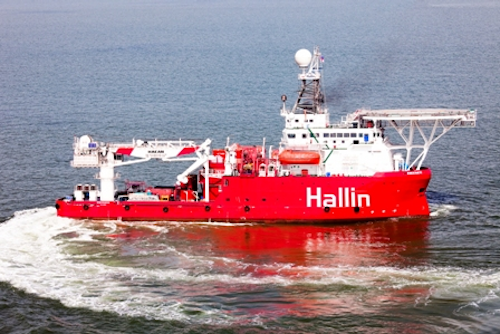 Offshore staff
SINGAPORE –The Australian National Offshore Petroleum Safety and Environmental Management Authority has issued a Safety Case for Hallin Marine's Windermere.
The approval means the vessel can operate in Australian waters for subsea and offshore support.
The Western Australian Department of Mines and Petroleum has issued a Safety Case for the Windermere for operations in state territorial waters.
Windermere is equipped for well servicing, inspection, and construction diving as well as ROV support. Capable of accommodating 120 personnel, the 80 (262 ft) vessel incorporates a helicopter landing deck, an active heave compensated crane capable of working to 1,500 m (4,920 ft) water depth, a 15-man saturation diving system with a three-man diving bell launched through a moon pool.
2/15/2013