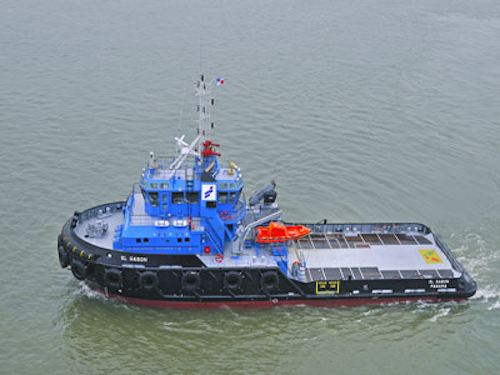 Offshore staff
PORT GENTIL, Gabon – Two newbuild tug vessels, SL Gabon and SL Libreville, have been named at a ceremony in Gabon attended by government officials and Total executives.
Total Gabon has contracted both vessels fromSmit Lamnalco for five years. The vessels will support offshore oil field activities and tanker operations at the Cap Lopez terminal in Port‐Gentil.
Smit Lamnalco now operates five vessels for Total in Gabon, has four vessels under contract for Shell at its Gamba terminal, and manages one vessel for Perenco.
4/24/2013