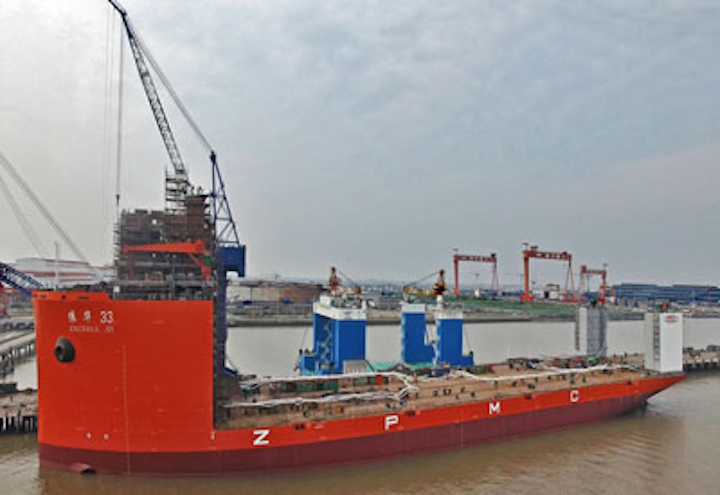 Offshore staff
HOUSTON – ZPMC-OTL Marine Contractor Ltd. (ZOMC) says the Zhen Hua 33 was successfully launched at ZPMC's Nantong fabrication facility on June 18.
TheZhen Hua 33 is a self-propelled semisubmersible transportation and float-over installation vessel.
With a free deck area is 185 x 43 m (607 x 141 ft), theZhen Hua 33is the longest vessel in its class, ZOMC says, and is constructed with a reinforced stern. It is also equipped to submerge 13.5 m (44.3 ft) for loading and discharge of deeper draft drilling rigs and floating production facilities.
A Kongsberg DP-II system is fully integrated with two tunnel thrusters at the bow and three fully-revolving main azimuth thrusters at the stern. With 19,000 kW of power, the vessel is expected to transit at speeds up to 14 knots.
It is currently on schedule to be delivered in 4Q 2016.
ZOMC is a strategic joint venture between ZPMC Offshore Services Group and OffshoreTech LLC.
06/23/2016
Share your news withOffshoreat news@offshore-mag.com