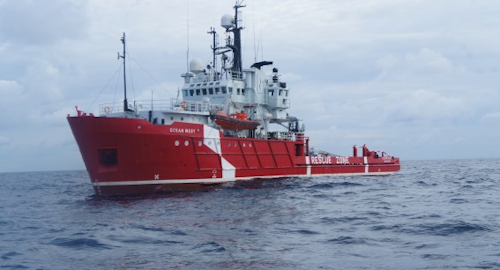 Offshore staff
ÅGOTNES, Norway – Following the close of its contract with Repsol Sinopec, Ocean West has been sold for recycling, vessel owner Atlantic Offshore announced.
In December 2015, then-Talisman Sinopec Energy UK Ltd. hired the standby/supply vessel for emergency response and rescue work on a nine-month firm contract with a two-year option. Work was scheduled to begin on Jan. 1, 2016.
The nearly 59-m (194-ft) long, DNV +1A1-classedOcean West was a 1974 Volharding build.
The company looks to have been steadily selling its older rigs. In April, it sold the 1975-buildOcean Clever to recycling. In 2015, it sold 1975-build Ocean Produce; sold 1972-build Ocean Sun, and then sold its oldest emergency response and rescue vessel, Ocean Swift, to recycling.
11/01/2016