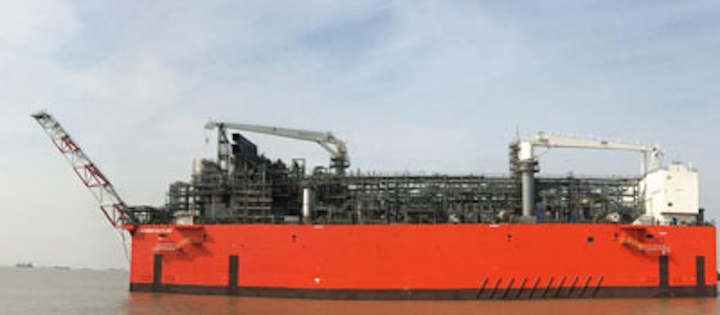 Offshore staff
ANTWERP, Belgium – Exmar expects commissioning of its Caribbean FLNGvessel to start in the next few weeks.
The barge is available for alternative long-term employment after a previous arrangement was canceled.
Exmar is in discussions for a deployment mainly in the Middle East or West Africa, and is amending previously agreed financing terms with the Industrial and Commercial Bank of China to reflect the new delivery conditions.
The contractor is also negotiating long-term employment opportunities for a regasification barge under construction atWison Offshore & Marine, again in China. Exmar is confident of securing long-term lease this year.
The company's offshore accommodation bargesWaribokoandNunce remain on long-term contracts, while the Kissama is employed until the summer, with extension options.
Exmar has received an approach to sell part of its ownership in theWariboko barge to its logistical partner, Springview, which could strengthen its local presence in the Nigerian market.
Interest remains high in the company'sOPTI semisubmersible production platform design, adopted by LLOG in the Gulf of Mexico, Exmar claims. EOC is developing a new design of a Micro – OPTI targeted at small fields producing less than 40,000 b/d of oil.
03/29/2016
Share your news withOffshore at news@offshore-mag.com