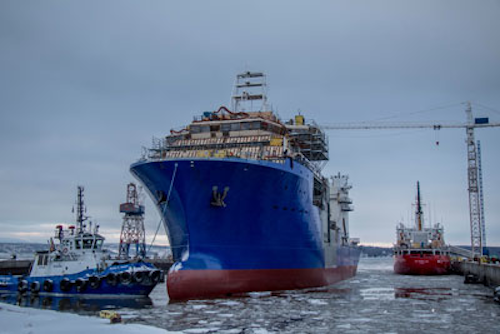 Offshore staff
LEVIS, Canada – Davie has floated Hull 718 which will be a subsea construction vessel.
The 130-m (426-ft) vessel, theCecon Excellence, is the second build in the design series.
Work to complete the vessel is scheduled to continue at the dock.
In 2014, the Champlain dry dock was used to build two state-of-the-artsubsea construction vessels for export to Norway as well as to refit and upgrade two of the Canadian Coast Guard's largest icebreakers (CCGS Louis St Laurent and CCGS Des Groseilliers), Davie said.
01/12/2015