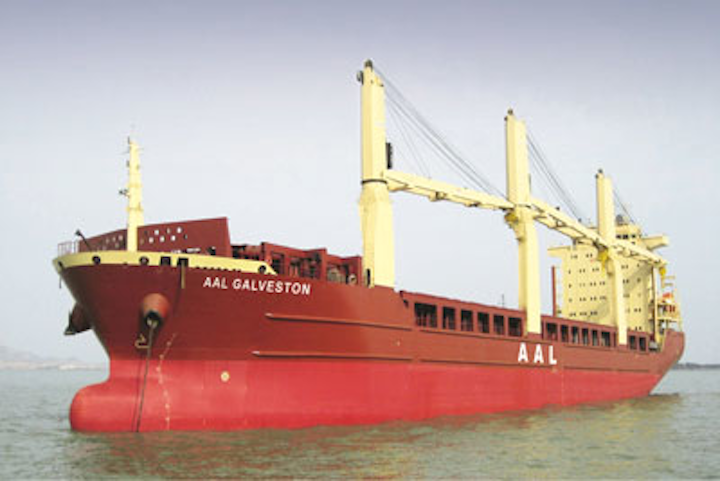 Offshore staff
SINGAPORE – The AAL Galvestonwill join the AAL fleet on a long-term charter.
The vessel is a multi-purpose, heavy-lift Super A-Class vessel, which AAL has re-classified under its own fleet classification criteria, to G-Class.
At 160 m (525 ft) in length and 25,800 dwt, she has a combined lifting capacity of 240 metric tons (265 tons) and strengthened cargo holds, said AAL.
03/18/2015