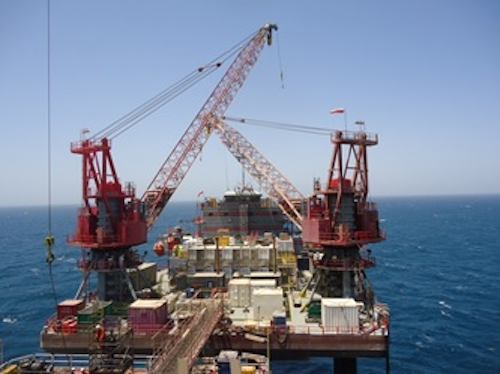 Offshore staff
DOHA, Qatar – Gulf LiftBoat has contracted Gulf Drilling International (GDI) to provide liftboat services for offshore operations.
The contract started in January and runs until August.
Dolphin Energy (DEL) has been using GDI's Dixie Patriot since 2013, so this is effectively a contract extension.
GDI is due to take delivery of the new liftboatAl Safliya, currently under construction at the NKOM Shipyard, in December. This new vessel will immediately start work for DEL under a five-year contact, replacing the Dixie Patriot.
03/09/2015