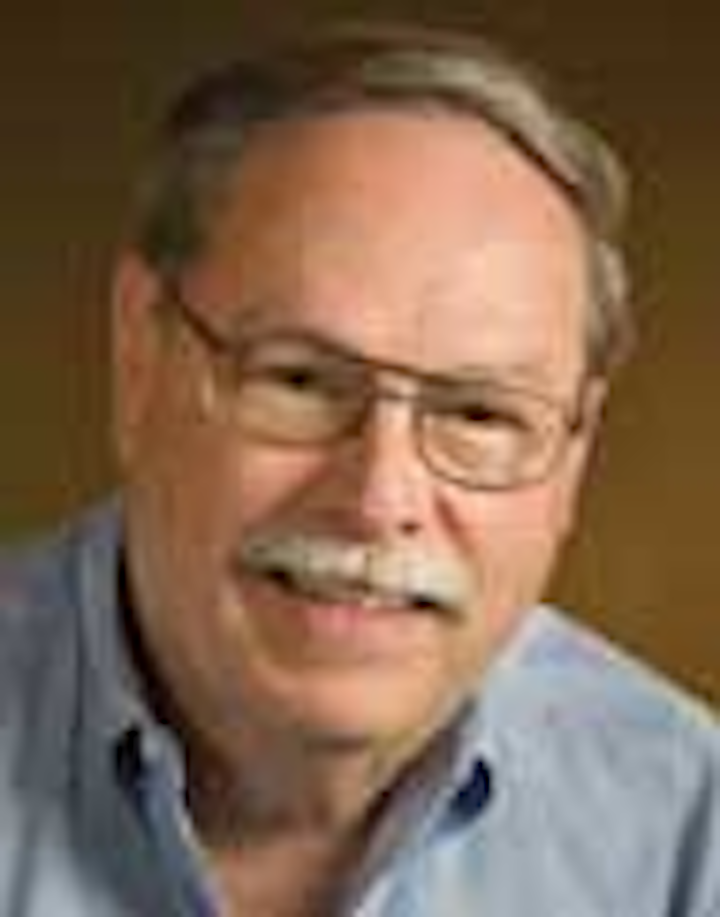 | | | |
| --- | --- | --- |
| | | Dick Ghiselin • Contributing Editor |
Traditionally, Valentine's Day is when we remember those whom we respect, like, or love. It's also the season that the Offshore Energy Center Hall of Fame Committee meets to review nominations for Offshore Pioneers and Pioneering Technology. This is an open invitation to nominate a deserving individual, or individuals, to receive this honor, which is publicly bestowed at the annual Offshore Energy Gala each September. To be eligible for nomination, the nominee should have distinguished himself or herself in such a way that he or she stands out as a leader in the offshore industry. Whether through vision, drive, business acumen, ability to search, innovate or lead the way forward, the nominee should be someone who the industry recognizes as a leader who revolutionized or forced change in the offshore industry. Who comes to mind when you read these words?
There is no charge to make a nomination. To see a list of current honorees and receive a nominating package, please contact the Offshore Energy Center at (281) 679-8040, emailoec@oceanstaroec.com or log on to www.oceanstaroec.com and download the forms.
Sharpened focus in offshore drilling
Everyone knows the old expression, "Jack of all trades, master of none." Perhaps this thought motivated the leaders of Transocean to sharpen its focus on deepwater drilling, which has long been the company's core competency. In keeping with this idea, Transocean recently spun off a new independent company, Shelf Drilling, headquartered in Dubai, UAE. With 38 shallow-water rigs in its international fleet, most of the three-legged LeTourneau design, Shelf Drilling is immediately positioned to take a challenging role in shallow water plays, typically those in about 300 ft (91 m) of water or less. The rigs are manned with experienced crews in shallow-water environments and the company already has a presence in the Mediterranean, Middle East, West Africa, and Southeast Asia. Principal Shelf Drilling investors include Castle Harlan, CHAMP Private Equity, and Lime Rock Partners.
Free to focus on their areas of greatest expertise, each company should be able to exploit operational efficiencies and economies of scale that differ between the universes in which they now operate. At the most recent report, Transocean has pared its fleet down to 90 rigs, of which 29 are rated at greater than 7,500-ft (2,286-m) water depth, 15 are rated between 4,500 ft (1,372 m) and 7,500 ft, 29 fill the gap between 400 ft (122 m) and 4,500 ft, 15 construct wells in 300 ft (91 m)to 400 ft of water, and two are rated for water less than 300 ft in depth.
Deepwater contractors gearing up for activity
The world's ultra-deepwater drilling fleet is growing by leaps and bounds. Reports explain that many foreign shipyards having the capacity to build high-specification drillships and semisubmersibles have been able to free up schedules because of a slump in tanker orders. According to Aol Energy, the ultra-deepwater fleet is expected to hit 136 units momentarily.
Despite activity limitations in the US Gulf of Mexico in view of new, post-Macondo regulations and red tape, there appears to be plenty of deepwater drilling business elsewhere. The latest goal seems to be drilling units capable of drilling to a total depth of 40,000 ft (12,192 m) in 12,000 ft (3,658 m) of water, even though to date no such wells have been attempted. Extended reach wells have topped 40,000 ft in measured depth several times over the past few years, but they are relatively shallow in terms of true vertical depth. According to experts, one of the challenges has been maintaining steerability at great depths. Steering commands transmitted via mud-pulse telemetry have been received and acknowledged at greater measured depths than 43,000 ft (13,106 m). And an extended reach well planned to extend out under the Beaufort Sea to a distance of some eight miles has been delayed. A purpose-built arctic drilling unit has been built, along with an extended drilling pad reached from shore by a causeway. But cost overruns and technical concerns were cited when BP suspended the project indefinitely last summer. The prize, a reservoir rated to produce at 40,000 b/d of oil, awaits.
Changes to UK offshore drilling safety approach
Britain's government has responded to a review of the UK's offshore oil and gas safety regime. This was conducted by an independent panel, chaired by Professor Geoffrey Maitland of Imperial College London, as a result of the Macondo blowout in the Gulf of Mexico.
The panel made various recommendations, most of which the government has implemented. Among its responses are:
The pan-industry forum established to share best practice and to develop standards for offshore well management and design should remain in place permanently
Operators must now conduct emergency response exercises involving the Secretary of State's Representative every three years, compared with five previously
Guidance issued on how licensees on the UK continental shelf can demonstrate the financial capability to respond to an incident, prior to receiving consent to drill exploration wells.
A group comprising the Department of Energy and Climate Change, the Health and Safety Executive, and the Maritime and Coastguard Agency, will supervise follow-through of the recommendations, and ensure that the offshore regime remains appropriate over the longer term.
Malcolm Webb, chief executive of industry association Oil & Gas UK, welcomed the findings, adding: "The review and report further underline why the EU [European Union] Commission's proposal to introduce a 'one size fits all' regulation of offshore safety was misguided. We are pleased to note that the movement in Europe is now clearly away from a regulation of that nature."
Kulluk free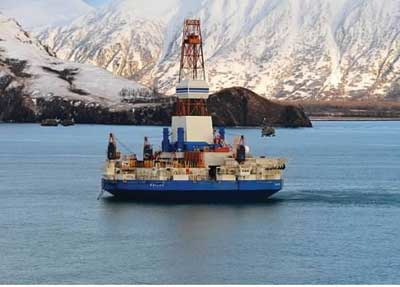 Kulluk has been rescued from Alaska's rocky coastline where it lay grounded and at the mercy of winter storms. (USCG Photo)">
The Ice Class floaterKulluk has been rescued from Alaska's rocky coastline where it lay grounded and at the mercy of winter storms. (USCG Photo)
The Arctic drilling unit Kulluk, under contract to Shell, was retrieved from a rocky grounding and towed successfully to safe harbor where it will undergo a thorough inspection and damage assessment. While no oil or fuel spills were detected, experts will take a cautious approach before moving the unit to a shipyard. The Kulluk incident once again fired up environmental concerns which were unfairly directed at the E&P industry, whereas the incident was clearly a maritime accident having no tie to drilling operations.