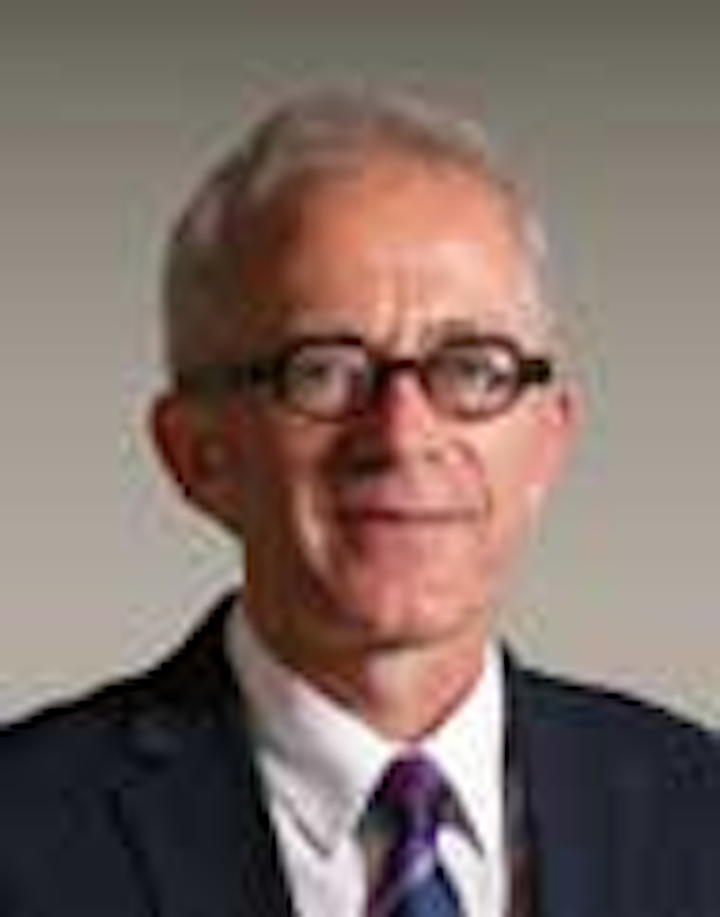 | | | |
| --- | --- | --- |
| | | Russell McCulley • Houston |
Helix Energy Solutions Group is proceeding with the construction of the well intervention vesselQ7000. The semisubmersible will be similar to the Q5000, now under construction at Sembcorp Marine's Jurong Shipyard and scheduled for delivery in 2015. Terrence Jamerson, HESG's director of finance and investor relations, said the Q7000 will have a slightly smaller footprint and was designed for use in the North Sea. In April, HESG announced that the Q5000 will enter service in the US Gulf of Mexico under a five-year contract with BP. The contract is for a minimum of 270 days each year and has options for two one-year extensions.
Technip and DOF awarded PLSV contracts
A joint venture of Technip and DOF will supply four new pipelay support vessels to Petrobras for flexible pipe installation offshore Brazil. The JV was awarded a total of eight contracts covering the design and construction of the four pipelay support vessels (PLSVs), which will be carried out by Vard Holdings Ltd. at yards in Brazil and Europe. Delivery of the PLSVs is scheduled for 2016-2017. Technip will earn about $1.8 billion in the deal, while DOF said its share would be about $1.7 billion.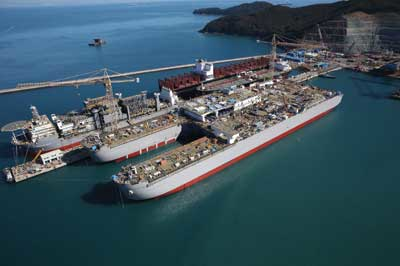 Allseas'Pieter Schelte, shown under construction at Daewoo Shipbuilding & Marine Engineering in Korea, will launch its career under contract to Shell U.K. The single-lift installation and pipelay vessel will assist in the decommissioning of the North Sea Brent field with the removal and load-in to shore of the topsides on three Brent platforms with an option to do the same with the fourth platform. The contract includes the removal of Brent Alpha's steel jacket. The Brent field, which started production in 1975, is northeast of Lerwick, Scotland, in 140-m (460-ft) water depths. The Bravo, Charlie, and Delta platforms are gravity-based concrete structures; topside weights on the four platforms range from 16,000 to 30,000 metric tons. Removals will start with Brent Delta in 2015-2016; the entire job is expected to take about eight years. (Photo courtesy Allseas)
Keppel FELS supplies Mexican market
Keppel Offshore & Marine subsidiary Keppel FELS has received two orders worth $206 million each from Mexico's Grupo R and Uruguay-based Parden Holding for two newbuild jackups. The KFELS B Class rigs are designed to operate in water depths up to 400 ft (122 m) and to drill to depths of 30,000 ft (9,144 m). Both units are scheduled for delivery in 4Q 2015 and will be deployed offshore Mexico. Keppel FELS has a total of nine jackups under construction for the Mexican market. In August, the company deliveredLa Santa Maria, a KFELS B Class rig, to private Mexican firm CP LATINA, which has a second unit scheduled for delivery in 4Q 2013.
Seadrill fleet to swell in 2015-2016
Seadrill has entered into contracts for four newbuild ultra-deepwater drillships to be delivered in the second half of 2015 at a cost of about $600 million each. Two of the drillships will be built at Daewoo Shipbuilding & Marine Engineering, and two will be delivered from Samsung Heavy Industries, both in Korea. The drillships will have a hook load capability of 1,250 tons and a water depth capacity of up to 12,000 ft (3,658 m). Two of the vessels have options to include equipment for 20,000-psi BOP systems.
Seadrill also signed a contract with Dalian Shipbuilding Industry Offshore for the construction of two newbuild high-specification jackups. The two new units are scheduled for delivery in 2Q and 3Q 2016 at a cost of $230 million each. Both will be based on the F&G JU2000E design, with capacity to drill up to 30,000 ft (9,144 m) in water depths up to 400 ft (122 m).
Tullow taps Modec for TEN FPSO
Tullow Oil and its partners in the TEN development offshore Ghana have selected Modec to provide the project's FPSO, a conversion of the crude oil tankerVLCC Centennial J, scheduled for delivery in 2016. The FPSO will draw production from the Tweneboa, Enyenra, and Ntomme fields in the Deepwater Tano area offshore Ghana, where water depths average 1,500 m (4,921 ft). The FPSO will be capable of handling expected plateau production of 80,000 b/d of oil, 170 MMcf/d (4.8 MMcm/d) of gas, and will have storage for 1.7 MMbbl of total fluids.
EMAS AMC lines up Etame expansion work
EMAS AMC's newbuildLewek Constellation and the Lewek Express have been hired by Houston's VAALCO Energy for construction work at the Etami Marin field expansion offshore Gabon. Work scope includes the engineering, procurement, installation, and construction of rigid pipelines along with the transportation and installation of flexible pipelines and two fixed production platforms. The contract is worth about $120 million; offshore operations will begin early next year.
IHC Merwede reels in pipelay vessel orders
IHC Merwede has secured orders worth more than $1.3 billion for the design, engineering, and construction of six pipelay vessels. Three of the vessels, along with a pipelaying simulator, will go to Seabras Sapura, the partnership between SapuraKencana and Seadrill. The other three vessel orders are from Subsea 7, which is set to take delivery of theSeven Waves pipelay vessel in the first half of 2014. Like that vessel, the new ships will be 146 m (479 ft) long and capable of installing flexible flowlines and umbilicals in water depths up to 3,000 m (9,843 ft). All six vessels will be built in the Netherlands with deliveries spread throughout 2015 and 2016.