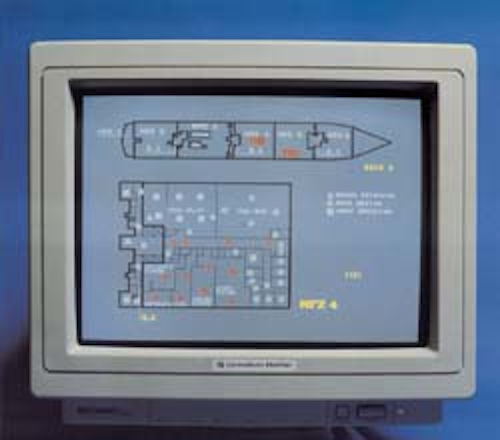 Bo Sahlstrom
Consilium Marine
Gothenburg-based Consilium Marine is a long-established specialist in equipment for the marine sector. Three of its products lines that are especially relevant to offshore oil and gas operations are the Gunclean range of tank cleaning machines; Salwico fire and gas detection systems; and SAL speed and docking logs.
Gunclean tank cleaning systems, introduced in 1967, are permanently installed machines which help the tanker and offshore industries in their quest for continuously improved and time-saving tank cleaning. To serve vessels in the offshore industry such as shuttle tankers, FPSOs and FSUs, it has been especially important to have machines with high flexibility and reliability, leading to minimum service requirements.
Over the past decade Consilium Marine has supplied several thousand Gunclean single nozzle units to vessels operated by the likes of the Rasmussen Group, Ugland, Knutsen OAS and others.
Gunclean tank cleaning machines are available in different models covering all type of tankers from small barges to VLCCs. They are also available in stainless steel for chemical tankers, where demands for reliability and 100% clean tanks are standard. In addition to the deck-mounted machines the product range includes submerged units which are mounted in tanks with a complex steel structure. Today we are working on machines with a capacity of 15 cu m/hr upwards and an effective jet-length of 15 metres right up to 180 cu m/hr with 40 metres effective jet-length.
Fire and gas alarms
Consilium Marine began developing Salwico marine fire alarm systems in the mid-1960s. Today of course these are `intelligent' and computer-based, and designed to cope with extremes of temperature, humidity, vibrations and especially an existing electrical environment without causing false alarms.
The new Salwico family of fire detection systems, the CS3000 and CS3004, feature uniquely
a triple secured alarm transmission
a detector design that reduces unwanted alarms to an absolute minimum
advanced dual function detectors with both heat and smoke sensor in one unit
a communication protocol which makes the loops insensitive to interference and resistance changes. Another Salwico speciality is gas detection systems. Its SW-2010 system has so far been installed in over 200 vessels.
Speed/correlation log
SAL is a well-known name to many sailors. Since 1912 over 10,000 pilot log systems have been delivered. The latest system was delivered in 1989 and many ships are still using them. Today, SAL is again a market leader, with a completely different method of measuring a ship's speed, the correlation principle.
The easiest way to explain the principle would be by imagining the piezo-electrical elements as camera lenses. Imagine that the lenses are continuously taking pictures of particles in the water passing by below. The first lens/element will photograph a distinct set of particles at a certain time. After a while, since the ship is moving, this set of particles will be photographed by the second lens.
By comparing the photo sets taken, the electronics is able to correlate at what times the two matching photos have been taken, i.e. the time elapsed for the particles to move relatively between the first and second lens. By using this measured time difference and the knowledge of the distance between the lenses, the speed may be calculated.
Why use correlation instead of the well-known Doppler principle? There are several reasons: first and foremost, the sound beam is transmitted vertically down into the water with relatively low output effect. This means that the piezo-electrical elements can be made smaller with relatively wide lobe angles giving a smaller transducer dimension. Furthermore, only a short echo distance (12cm) is needed for the relative speed to be measured. Other advantages of sending the pulse vertically include less degrading effects from roll and pitch, and no influence of temperature or salt content layers in the water.
SAL offers a complete range of speed log equipment for all major applications. These comprise:
SAL Imcor 2: relative speed measuring. Speed is measured 120mm from the hull, with the result that the ARPA is always fed with the correct speed. This system is often used on demanding applications such as dredgers, FPSOs, and cable-layers. It can also be employed as a sensor in many integrated bridge systems.
SAL 840: relative and true longitudinal speed. Speeds and depth are independently measured: the system is redundant.
SAL 860: measures independently, relative, true longitudinal and transversal speed and depth. The system is redundant and can also be used as a docking system.
Due to the very small outer diameter of the SAL Imcor 2 transducer, this system is easily retrofitted when the ship is afloat without drydocking. Old cabling can be used and in many cases also the existing indicators.
Since the speed is measured at the transducer, there is a need for rate of turn signals in order to calculate the speed of the fore and the aft. A rate of turn gyro is then connected to the log processing unit which will perform this calculation. The log processing unit also performs the role of signal distributor to other users in either pulse, analogue or NMEA format. The electronics unit is the heart of the system and handles speed calculations.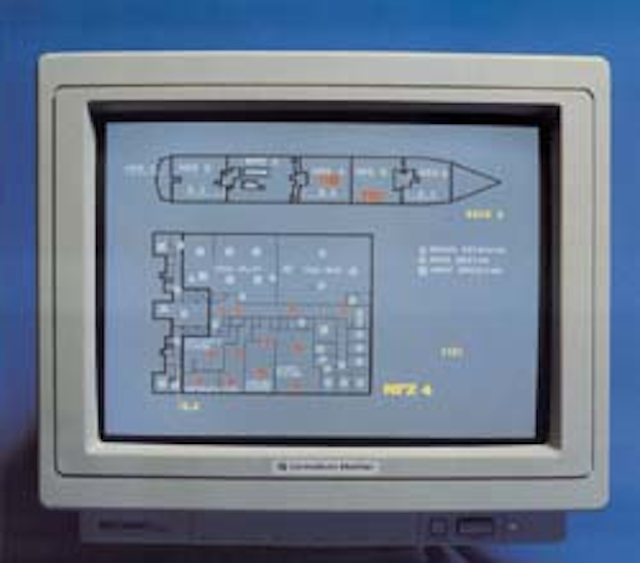 For a fast and convenient overview, the Salwico C300 system (one of Consilium Marine's established range of fire detection units) can be connected to an optional computerised display system which shows deck and fire zone layout, as well as the individual detector in alarm.