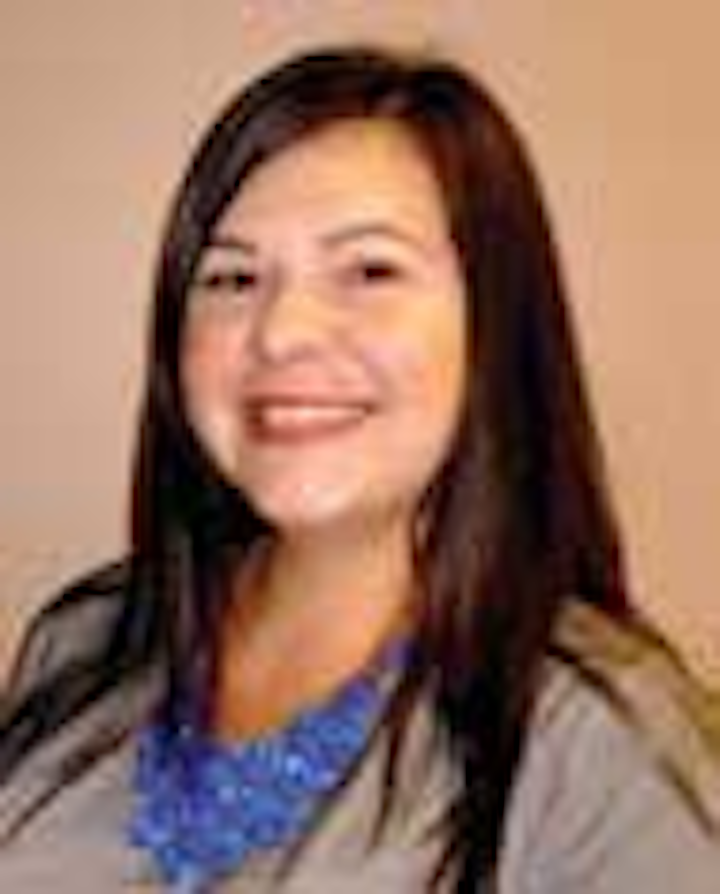 | | | |
| --- | --- | --- |
| | | Robin Dupre • Houston |
Oil & Gas UK has published two updated sets of guidelines for operators of FPSOs, FSUs, and offtake tankers on the UK continental shelf.
Issue 2 of the Mooring Integrity Guidelines provides guidance on improving the reliability of permanent mooring systems and enhanced management of mooring integrity. This includes improvements to existing methods for evaluating wear and tear of mooring chains, information on microbe-induced corrosion, and updated inspection techniques.
Issue 3 of the Tandem Loading Guidelines incorporates feedback from operators on various procedures for loading hydrocarbons from the stern of an FPSO to the bow of a shuttle tanker.
Oil & Gas UK's Operations Director Oonagh Werngren said: "Our aim is to help operators reduce the rate of incidents and to reduce the inherent risk of a major accident to as low as reasonably practicable (ALARP) in accordance with UK goal setting legislation."
Statoil releases rig after dry holes offshore Angola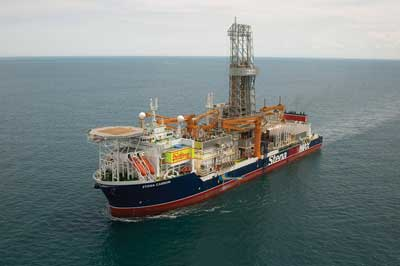 Stena Carron drillship. (Photo courtesy Statoil)
Statoil has terminated its contract for the drilling rigStena Carron after completing commitments on blocks 38 and 39 in the Kwanza basin offshore Angola.
Results were disappointing and although Statoil sees further prospectivity on its acreage, it wants to evaluate the well data and work up new prospects before deciding on future plans.
Stena Carron drilled wells on the presalt Dilolo and Jacaré structures.
Statoil is participating in eight commitment wells across five blocks in the Kwanza basin, of which four have so far been drilled. Another, operated by Total, is under way in block 40.
Costs of terminating the operations and associated services including theStena Carron rig contract could reach $350 million.
Ocean Installer to place Delta House umbilicals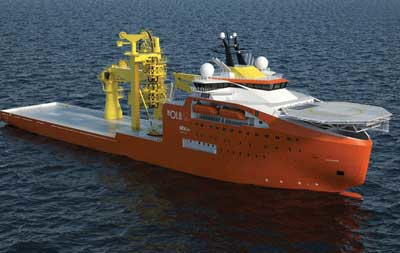 TheNorman Vision CSV to work in the Gulf of Mexico. (Photo courtesy Ocean Installer)
Ocean Installer received a contract for an umbilical installation project with Oceaneering for LLOG Exploration on the Delta House project. The project is in the Mississippi Canyon area. This marks the construction support vessel (CSV)Normand Vision's first subsea umbilicals, risers, and flowlines (SURF) contract in the Gulf of Mexico.
The scope of work includes umbilical transpooling, pre-lay survey, installation of umbilical with dynamic and static sections, and umbilical pull-in to the semisubmersible.
TheNormand Vision will use the 1,800-metric-ton (1,984-ton) carousel on the back deck of the vessel to install the umbilical for the Son of Bluto 2 discovery in 2,000 m (6,562 ft) water depth.
The offshore installation is scheduled to begin Jan. 15, 2015. The project management and engineering is being done in Ocean Installer's Houston office.
This isNormand Vision's first SURF project in the GoM after taking on several projects on the Norwegian continental shelf, including for Statoil and Norske Shell, where the vessel has installed a number of flexible flowlines and umbilicals.
Petrobras starts-up Cidade de Ilhabela
Petrobras started production through the FPSOCidade de Ilhabela from the Sapinhoá field in the Santos basin presalt offshore Brazil.
The vessel is anchored at a water depth of 2,140 m (7,020 ft), 310 km (193 mi) off the coast of São Paulo state. It is designed to produce up to 150,000 b/d, compress up to 6 MMcm/d (212 MMcf/d) of natural gas, and store 1.6 MMbbl of oil. It also will be able to inject 180,000 b/d of water.
Well 3-SPS-69, the first to go into operation, has a production potential of 32,000 b/d. The oil produced in Sapinhoá field is 29° API on average and is to be offloaded by tankers.
The portion of the gas not used for reinjection into the field will flow through the Sapinhoá-Lula-Mexilhão gas pipeline to the Monteiro Lobato Gas Treatment Unit in Caraguatatuba, on the coast of São Paulo state. FPSOCidade de Ilhabela will be connected to nine production wells and seven injection wells. Peak production is expected in the second half of 2015.
Production started from the Sapinhoá field in January 2013 by interconnecting well 1-SPS-55 to FPSOCidade de São Paulo (Sapinhoá Pilot), with a production capacity of up to 120,000 b/d.
Sapinhoá field is operated by Petrobras (45%), in partnership with BG E&P Brasil Ltda (30%) and Repsol Sinopec S.A. (25%).
Cygnus joins Fletcher fleet
Fletcher Shipping has taken delivery of the newbuild platform supply vesselFS Cygnus, boosting its PSV fleet to four.
FS Cygnus is the first of two newbuilds under construction for Fletcher at Norwegian shipyard Simek. The FS Scorpius is due to be delivered in April 2015.
SBM Offshore to sell DSCV SBM Installer
SBM Offshore has entered into an agreement to sell the DSCV SBMInstaller, a diving support and construction vessel (DSCV), to OS Installer AS for $150 million in cash.
OS Installer AS is a newly established joint venture between Ocean Yield ASA (75%) and SBM Offshore (25%). Both parties have signed a memorandum of agreement, and SBM Offshore will charter the vessel under a long-term bareboat charter for a fixed period of 12 years. The Company will have certain options to acquire the vessel during the bareboat charter period, with the first option exercisable after five years.
The DSCVSBM Installer is a state-of-the-art multi-purpose diving support and construction vessel (DSCV), based on the MT-6024 design from Marin Teknikk in Norway and built to DNV rules and international regulations. Built by Keppel Singmarine in Singapore in 2013, the vessel features the patented "double-deck" design which improves safety as well as providing significantly more deck space.