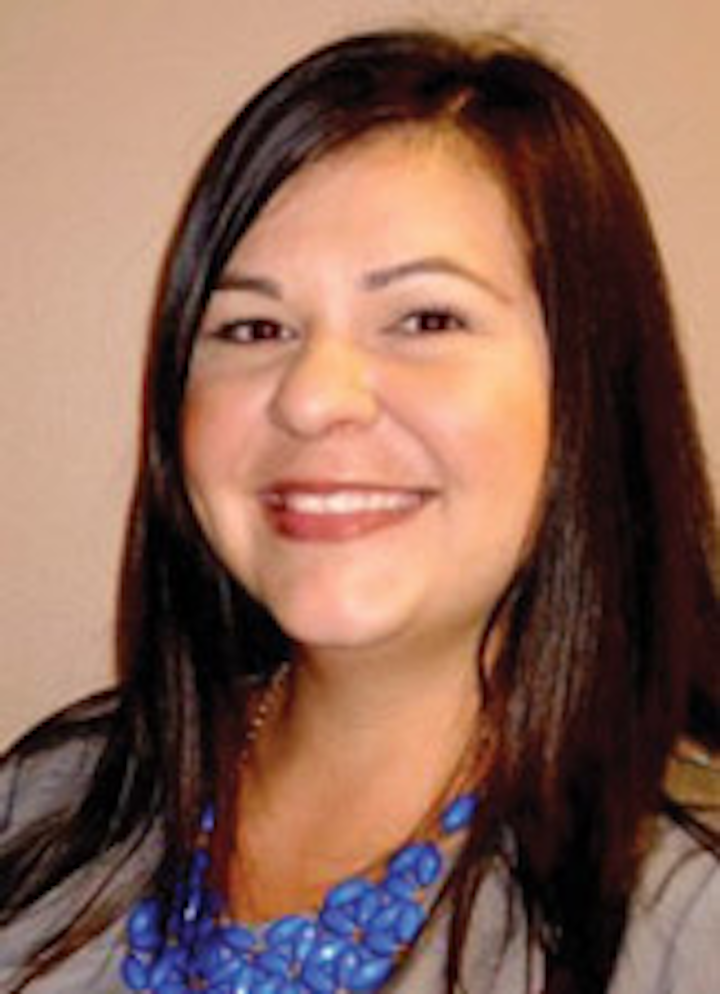 | | | |
| --- | --- | --- |
| | | Robin Dupre • Houston |
World floating production market forecast 2015-2019
Douglas-Westwood forecasts that despite the current low oil price environment, between 2015 and 2019 $81 billion will be spent on FPS units - an increase of 73% compared to 2010-2014. The value of annual installations is projected to grow from nearly $12 billion in 2015 to $21 billion in 2017 before declining to $17 billion in 2019. Projects ordered will account for much of this spend.
Despite capex growth, the outlook this year for orders is poor, Douglas-Westwood stated. The low oil price is expected to impact the market, leading to a number of delayed project sanctions. This can be seen in the declining number of orders for 2015 and subsequent installation decline in 2018. Projects under construction are unlikely to be affected.
FPSOs represent the largest segment of the market both in numbers (87 installations) and forecast capex (81%) during 2015-2019. TLPs account for the second largest segment of capex (9%) with FPSSs third (7%).
Latin America will see a third of the 110 installations forecast and 32% of the projected capex. Asia accounts for nearly a quarter of forecast installations, but only 13% of spending. Africa is important in value terms, with 22% of the projected capex. Western Europe is expected to form 15% of forecast spend, while deepwater expenditure will make up 68% of the global FPS market.
Douglas-Westwood added: financing remains a challenge for leasing contractors and smaller E&P companies as a result of the lower oil prices. The decrease in prices have placed additional strain on company budgets and greater efforts are being made to ensure delays and cost over-runs are avoided. Local content requirements are also pushing up prices and extending lead times, particularly in Brazil.
Wood Group Mustang completes engineering for MWCC vessels
Wood Group Mustang completed engineering services for two Marine Well Containtment Co. vessels that can be deployed in the event of a deepwater well control incident in the US GoM.
Services provided include the follow-on design engineering, on-site engineering, integration and testing of systems and components from multiple vendors, field engineering support, and management of the US regulatory review. Other work, including spares procurement, is ongoing.
In the event of a deepwater incident, if required, the modular capture vessels (MCVs) will be outfitted with modularized processing equipment before being deployed to the incident site.

In addition to the engineering services, Wood Group is providing commissioning services for the MCVs and has reservist personnel who will be deployed to support commissioning activities and operate the production equipment on-board should the MCVs be called into action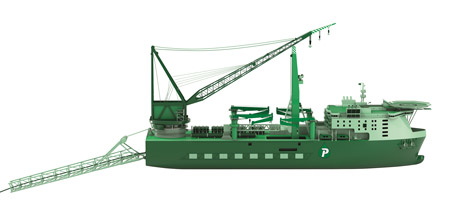 The JSD6000 deepwater oilfield services vessel is an eco-friendly vessel design combining and integrating the latest environmental technologies. (Photo courtesy Petrofac)
Petrofac unveils eco-friendly vessel design
Petrofac introduced an eco-friendly vessel design by combining and integrating the latest environmental technologies in its JSD6000 deepwater oilfield service vessel. Operational in 2017, the vessel is designed to operate globally.
Kimon Ardavanis, senior vice president offshore assets and marine operations, said: "by using these new technologies, Petrofac is reducing operational energy consumption and maintenance costs and by improving vessel availability and operability. The vessel is on track to meet the stringent statutory compliance requirements to obtain Lloyd's Register ECO class notation, and implementing innovations that will go beyond the statutory requirements."
The waste management system, working environment for personnel, operation of supply vessels, and management of any oil spillage have been optimized to safeguard the environments in which the JSD6000 will operate.
.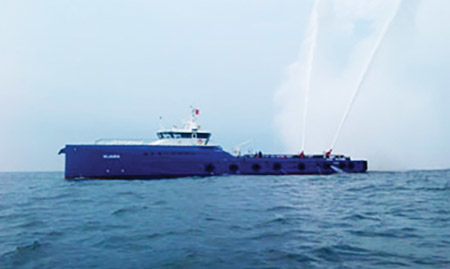 The FCS 5009 Dijima fast crew supplier vessel will be in use offshore Nigeria. (Photo courtesy Damen)
Damen to build supply vessels destined for West Africa
L.A.T Cleveson (LATC) has contracted Damen Shipyards Group to supply two PSV 3300 platform supply vessels and two FCS 5009 fast crew supplier vessels for use in Nigeria and in the Gulf of Guinea.
The PSVs and FCSs will have the full support of the Damen Service Hub in Port Harcourt, as well as the Damen Regional Office in Lagos. An additional Service Hub in Ghana is being planned.
Gbolahan Shaba, COO of LATC Marine, said: "Our aim is to redefine the concept of quality tonnage in the Gulf of Guinea and particularly in Nigeria. We plan to locally develop the necessary skill sets that will sustain our quality service to the most demanding clientele who run very complex operations in the most challenging environments."
DEME orders two LNG-powered dredging vessels
DEME has contracted Royal IHC to design, build, and deliver two LNG-powered dredging vessels. These will be the first such vessels with LNG installations.
The turnkey delivery by IHC includes the dredging, electrical and hydraulic installation, as well as the automation system.
The vessels will be 7,950 cu m (10,398 cu yd) and 3,000 cu m (3,92 cu yd) expandable to 3,500 cu m (4,578 cu yd) trailing suction hopper dredgers.
Coastal Offshore sells two offshore support vessels in Mexico
Coastal Offshore (Labuan) Pte Ltd. has secured contracts for the sales of two offshore support vessels for an aggregate value of about RM197 million ($54 million).
Both of these vessels were sold to customers in Mexico and are expected to be delivered in 2015 and 2017. •