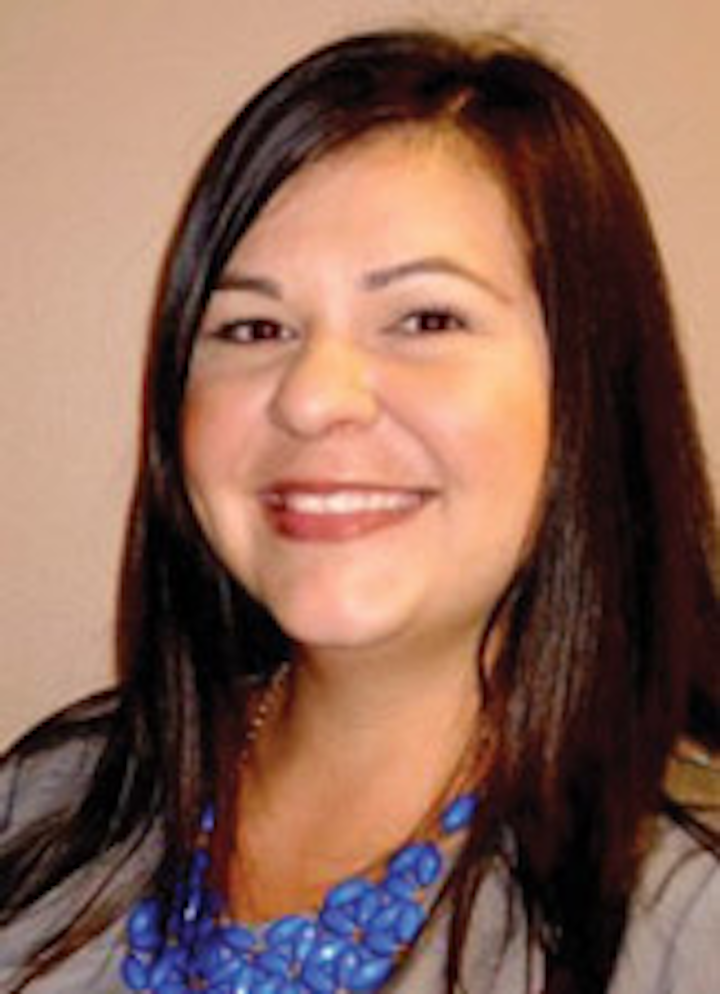 Robin Dupre • Houston
VESSELS, RIGS, & SURFACE SYSTEMS
Robin Dupre Houston
Floating production market slows further in 2Q
In its recently published 3Q 2015 Floating Production Systems Report, Energy Maritime Associates (EMA), analyzed the latest market activity for all types of floating production systems: FPSO, FLNG, FSRU, TLP, spar, semi, FSO, and MOPU. The study found that three units were awarded, worth more than $2 billion: one production semi and two FSRUs; nine units were delivered: two FPSOs, one FSRU, one spar, four FSOs, and two MOPUs; and four units were decommissioned: two FSOs were scrapped and two small FPSOs for well testing are now available.
EMA also noted that Petrobras released its long-awaited 2015-19 business plan, which drastically reassessed its future production, the number of new production units required, as well as the schedule for units currently on order. The latest plan revised the number of new floating production units from 14 to five. These leased units, which are being provided by Modec, SBM, and Teekay are currently on schedule. The owned units, which were to be built by Brazilian contractors, have encountered further delays and some work has been re-contracted to Chinese yards. Delivery of these units is now scheduled for 2017 and beyond. Additionally, planned divestment of $57.7 billion by 2018 should provide opportunities for new operators in Brazil and reinvigorate demand for floating production systems.
According to EMA's Managing Director David Boggs, "As anticipated, there were fewer awards in the first half of 2015. The second half of the year is expected to be worse, as project sanctions continue to be delayed due to cost pressures. However, developments will move through the planning pipeline and companies are waiting for the right time to lock-in attractive pricing. We believe more projects will achieve FID toward the end of the 2015 and into 2016."
Topaz Middle East vessel demand holds steady
Topaz Energy and Marine remains positive over prospects for offshore support vessels in the Middle East and Caspian regions.
The contractor's vessel take-up in the Caspian rose to 98% in the first half of this year, up 5% from 1H 2014, while its overall fleet utilization remained around 85%.
Topaz continues to see high levels of activity offshore Qatar and Saudia Arabia and is confident of securing additional long-term contracts in this area, according to CEO René Kofod-Olsen.
This summer the company also established a division in Angola, received the necessary operating licenses, appointed a country manager and rented office space for three years, allowing it to progress from spot rate contracts to securing medium- to long-term contracts.
"Africa is a long-term strategic investment for Topaz," he added, "as the offshore market is forecast to grow and clients will increasingly require our services."
FLNG capex to reach $58.3 billion by 2021
Capex for FLNG vessels is estimated by Douglas-Westwood to reach $35.5 billion during 2015-2021. FSRU capex is forecast at $22.8 billion for the same time period. That makes the overall FLNG spending $58.3 billion for the period as predicted in World FLNG Market Forecast 2015-2021.
The delivery of Petronas' PFLNG 1, also known as PFLNG SATU, will put the world's first FLNG vessel into operation by the end of 2016.
This will be followed by Shell's Prelude FLNG vessel, a significantly larger project and one that is likely to shape future FLNG developments. Construction of the 488-m (1,601-ft) long facility started in 2012 at Samsung in Korea, and is expected to start up by 2017.
Following these projects is a second wave of new projects that are yet to be sanctioned, but are expected to drive a growth in expenditure from 2019 onwards. This includes major projects in frontier regions such as East Africa.
DW anticipates more floating regasification units are to be sanctioned, with Asia and Latin America being the dominant regions. Upcoming projects are visible in Indonesia, China, Pakistan, India, Vietnam, Bangladesh, and Sri Lanka, mostly led by national oil companies. Latin America will see deployments of floating regassification units in Chile and Puerto Rico.
Damen releases the second of two Newfoundland and Labrador ferries
The second of two 80-m (262-ft) ice-class Ro-Pax ferries - the MV Legionnaire - was launched at Damen Shipyards Galati, Romania. The naming was performed by Lori Anne Companion, Deputy Minister at the Department of Transportation and Works of the Government of Newfoundland and Labrador, Canada.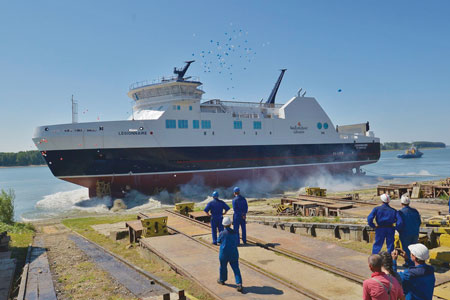 MV Legionnaire was launched at Damen Shipyards Galati, Romania. (Photo courtesy Damen Shipyards)">
TheMV Legionnaire was launched at Damen Shipyards Galati, Romania. (Photo courtesy Damen Shipyards)
The MV Legionnaire is sister ship to the MV Veteran, launched earlier this year at the Romanian yard. Both vessels are part of a large vessel replacement program being undertaken by the Provincial government. At 81 m (266 ft) in length and with a beam of 17 m (56 ft), the vessel will carry up to 200 passengers and 60 cars at a cruising speed of 14 knots. MV Legionnaire will operate on the short-haul route from Portugal Cove to Bell Island, the busiest route of the province.
Grampian Fortress is latest vessel to join Craig Group's fleet
Craig Group has launched its first F-Class vessel, the Grampian Fortress. The IMT 958 multi-role emergency response and rescue vessel (ERRV) was christened in the Balenciaga Shipyard in Northern Spain.
It is the first of two F-class vessels in the group's £110-million investment, which has already seen eight vessels delivered to Craig Group in the last two years.
At 58 m (190 ft) long, the Grampian Fortress features diesel electric propulsion via twin Azimuth Stern Drives. It is also equipped with daughter craft and fast rescue craft as well as being able to transfer and store limited deck cargo and provide offshore locations with fresh water and fuel if required.
The Grampian Fortress will be joined later in the year by the second F-Class ERRV, the Grampian Freedom.
Prosafe rigs to provide support in North Sea
Prosafe says an unnamed company has contracted an accommodation vessel for an eight-month program in the UK North Sea.
Initially Prosafe will supply its Safe Zephyrus rig for the start of the contract in 2Q 2016. This will be replaced soon afterward by the Safe Notos.
The $60-million contract includes four one-month extension options.