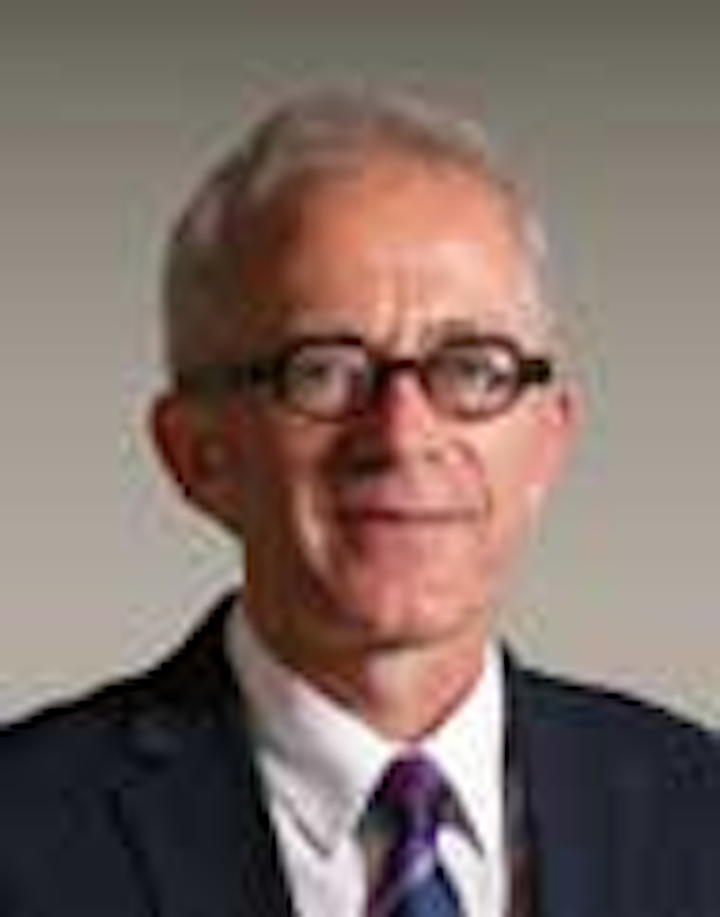 | | | |
| --- | --- | --- |
| | | Russell McCulley • Houston |
Keppel FELS has won contracts worth $650 million to build three high-specificationjackups for startup Fecon International Corp. The KFELS B Class rigs are scheduled for delivery in 2H 2016. Fecon, a new offshore player with Russian roots, is targeting markets in Africa, the Middle East, and Southeast Asia, "and has identified offshore drilling in Russia as a strategic market with good growth opportunities," Keppel said.
Keppel FELS also reported a $218-million contract with UMW Drilling 8 for a KFELS B Class rig to be delivered in 3Q 2015. The shipyard has another jackup,UMW NAGA 5, under construction for the Malaysian driller, and in early 2013 delivered they UMW NAGA 4, which is currently working offshore Malaysia.
CIMC builds backlog
Yantai CIMC Raffles Offshore Ltd. has secured orders for a newbuild drillship and a harsh environment semisubmersible, with options for an additional fourdrilling rigs. The drillship, for Norwegian drilling contractor Norshore, will be a small multi-purpose vessel designed for riserless drilling and well intervention. Delivery is scheduled for 2H 2016. Norshore has options to build up to three similar drillships.
CIMC also received an order from Beacon Holdings Group Ltd. for an ice class semisubmersible based on the Gm4-D design. Dubbed the Beacon Atlantic, the rig will be capable of drilling to 8,000 m (26,247 ft) in water depths up to 500 m (1,640 ft). The contract carries an option for one additional semisub. CIMC has scheduled delivery of the Beacon Atlantic in 4Q 2016.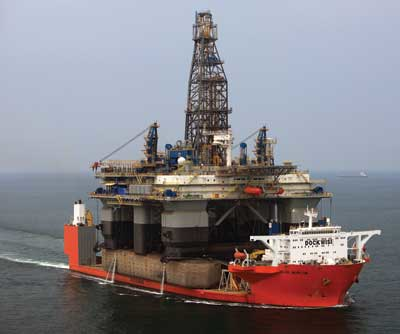 Boskalis subsidiary Dockwise landed a contract with Statoil for the transportation of two Cat-J jackup drilling rigs from South Korea to Norway. Dockwise plans to deploy theBlue Marlin transport vessel (pictured delivering the Noble Jim Day in 2010) and sister vessel White Marlin, which Dockwise plans to put into service this year. The Statoil rigs are scheduled to leave the Samsung Heavy Industries yard in late 2016 or early 2017, and will be deployed to the Gullfaks and Oseberg fields.
Ensco divests idle rigs
Ensco has sold its two remaining cold-stacked jackups for $33 million. The rigs,ENSCO 69 and Wisconsin, both date to 1976. The London-based company has been undergoing a fleet upgrade over the past four years, having sold 13 older rigs and taken delivery of 12 high-performance units, including five ultra-deepwater drillships, five ENSCO 8500 series semisubmersibles, and two harsh-environment jackups. Ensco has three more drillships and three premium jackups under construction.
Wison to build second floating regas unit
EXMAR and Pacific Rubiales have placed an order with Wison Offshore & Marine for a barge-based floating LNG regasification unit, to be delivered in 4Q 2015. Wison will build the unit at its Nantong, China, shipyard. The companies have collaborated on the Pacific Rubiales-operated Caribbean FLNG project offshore Colombia, which is scheduled to begin processing gas from an onshore field in 2Q 2015. In January, Wison announced that it will supply a barge-based regasification unit to VGS for an LNG import project offshore Andhra Pradesh, India.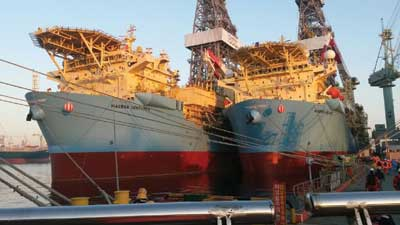 Maersk Valiant and Maersk Venturer">
Maersk Drilling held a naming ceremony at the Samsung Heavy Industries yard in South Korea for the company's second and third ultra-deepwater drillships,Maersk Valiant and Maersk Venturer. Maersk has invested roughly $2.6 billion in four ultra-deepwater drillships to be delivered by SHI by the end of this year. MaerskValiant will go to work for ConocoPhillips and Marathon Oil in the Gulf of Mexico under a three-year, $694-million contract with an option to extend for two years. MaerskVenturer and the fourth rig, which is scheduled for delivery in 3Q 2014, are not yet under contract.
Seadrill inks Pemex contracts
Seadrill has finalized a set of contracts with Mexico's Pemex for theWest Oberon, West Intrepid, West Defender and West Courageous jackup drilling units. A fifth contract for the recently acquired Prospector 3 jackup, renamed West Titania, is expected to be finalized in 2Q 2014. Each contract is for about six years. Seadrill said the total value of the Pemex deal could exceed $1.8 billion.
The company also announced that it had formed a 50/50 joint venture with investment company Fintech Advisory. The new partnership, SeaMex Ltd., was formed to own and manage the jackups working for Pemex and "to develop and pursue further opportunities in Mexico and other Latin American countries," Seadrill said.
Kraken contract inked
Deltamarin will provide basic design for the FPSO to be installed atEnQuest's Kraken field in the UK North Sea. EnQuest approved the £4-billion ($6-billion) project in November 2013, and announced that Malaysia's Bumi Armada would supply the FPSO. Deltamarin had earlier provided Bumi Armada with technical support during the tanker conversion's front-end engineering and design stage. The turret-moored FPSO will have a storage capacity of 600,000 bbl and measure more than 285 m (935 ft) in length. Production is scheduled to begin in 2016 or 2017 and peak at a daily rate of more than 50,000 bbl.