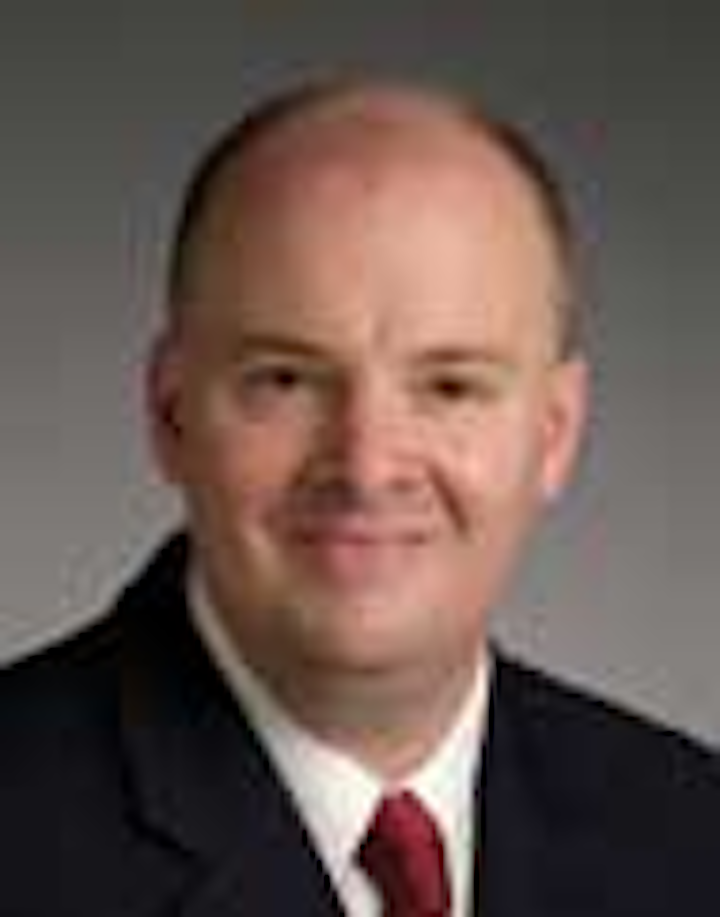 | | | |
| --- | --- | --- |
| | | Bruce Beaubouef • Houston |
Ceona says it has completed final outfitting of thePolar Onyx and the Normand Pacific to begin client projects offshore Brazil and in the Gulf of Mexico, respectively. The successful delivery of the two flexlay and subsea construction vessels marks the conclusion of the first phase of Ceona's fleet development program.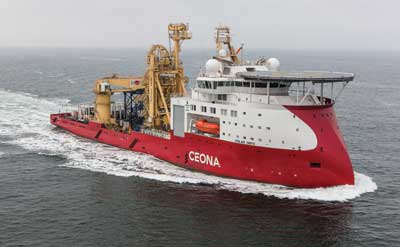 ThePolar Onyx has sailed for Brazil (Vitoria) where she will mobilize and enter service as a pipelay support vessel (PLSV) for Petrobras. 
The company says that thePolar Onyx is designed for operations in harsh conditions and deepwaters (Ulstein X-bow), and is built to the highest standard in dynamic positioning, DP-3 (Operations +) with a 250-ton AHC offshore crane. Final outfitting has taken place in Schiedam, the Netherlands, where Huisman has installed a 275-ton vertical lay system (VLS) and a deck-mounted carousel with capacity for 2,000 tons of flexible products. Two permanent work-class ROVs delivered by Ceona's partner ROVOP, which can operate in 3,000 m (9,842 ft) water depth, were also mobilized in Schiedam.
Following her on-schedule completion, thePolar Onyx has sailed for Brazil (Vitoria) where she will mobilize and enter service as a pipelay support vessel (PLSV) for Petrobras. Ceona will manage the PLSV, the vessel's maiden contract, in partnership with Odebrecht Oil & Gas (OOG). The Polar Onyx is under charter to Ceona from GC Rieber Shipping for a fixed period of five years, with options for up to five additional years.
TheNormand Pacific has sailed to Freeport, Texas, to work on the Clipper Contingency Umbilical Installation Project for Bennu Oil and Gas in the Gulf of Mexico. (Photos courtesy Ceona)
Meanwhile, theNormand Pacific has been finalized in Galveston, Texas, with the installation of a new high-specification 75-ton VLS, a reel drive system of 400-ton reels and two work-class ROVOP ROVs. It has sailed to Freeport to mobilize for its first contract as part of the Ceona fleet, working on the Clipper Contingency Umbilical Installation Project for Bennu Oil and Gas in the Gulf of Mexico. The vessel will work on installation of a dynamic umbilical and electrical quad cables in water depths of over 900 m (2,952 ft). The Normand Pacific is chartered from Solstad Offshore for one year, starting in April 2014, with an option of extension.
Ceona says that with work under way in both Brazil and the Gulf of Mexico, it will continue to build its subsea capabilities with the ongoing construction of theCeona Amazon, its multipurpose pipelay and construction vessel. The Ceona Amazon is on track for delivery in early 2015.
Boskalis initiates study into ultra large Dockwise vessel
Royal Boskalis Westminster N.V. (Boskalis) announced at the recent Offshore Technology Conference in Houston that it has started a study into a new ultra large V-class Heavy Marine Transport Vessel (HTV).
TheDockwise Vanguard, which came into service in early 2013, is already the world's largest V-class HTV with a carrying capacity of 117,000 metric tons and a deck space of 270 m x 70 m (885 ft x 229 ft).
The study addresses both the market opportunities and the technical requirements for the new vessel. Boskalis says it will engage with clients to understand how this vessel can accommodate the expected growth in the FPSO and FLNG markets in addition to the ocean-going transport of outsized heavy marine structures.
Compared to theDockwise Vanguard, the new vessel will be larger in terms of length, breadth and carrying capacity, but will also have a bowless design and asymmetric accommodation.
Boskalis says that the addition of another V-class vessel to its current fleet of semisubmersible HTVs will enable the company to further expand its leading market position in the offshore energy industry.
Ensco orders two ENSCO 140 Series jackups
Ensco plc says it has ordered two high-specification jackups,ENSCO 140 and ENSCO 141, to fulfill customer demand for the company's differentiated rig technology and contract drilling services in the Middle East. Both rigs, which will incorporate Ensco's patented Canti-Leverage Advantage technology, are significantly enhanced versions of the LeTourneau Super 116E jackup design.
The newjackups will include design specifications necessary to fully comply with the vast majority of regulatory and customer requirements in the Middle East, the primary target market for ENSCO 140 and ENSCO 141. The rigs are scheduled for delivery in mid-2016 from Lamprell's newest shipyard located in the United Arab Emirates. Ensco says that the rigs are also suitable for most of the markets around the world outside of the Middle East.
The two jackups will be constructed under a fixed-price contract. Including commissioning, systems integration testing and project management, the total construction cost is estimated to be $430 million, or $215 million per rig. The contract with Lamprell includes options for two additional rigs of similar design.
The company says thatENSCO 140 and ENSCO 141 will offer enhanced crane capacity and liquid mud storage; and that living quarters with 140 beds will translate into significant logistical efficiencies and cost savings for customers.
Other key features of the rig design include a dual-drilling fluid system, a 1.5 million-pound derrick, TDS-8 top drive and a 15k BOP. The rigs will initially be outfitted to work in water depths up to 340 ft (103 m) and may be upgraded to operate in up to 400 ft (122 m) of water. They will be capable of drilling to a maximum total depth of 30,000 ft (9,144 m).
With this new order, Ensco says it now has eight newbuild rigs under construction: five premium jackups and three ultra-deepwater drillships. Since the beginning of 2010, Ensco has taken delivery of 12 high-performance rigs, including two ENSCO 120 Series ultra-premium harsh environment jackups, five Samsung DP-3 ultra-deepwater drillships and five ENSCO 8500 Series ultra-deepwater semisubmersibles. During this same period, Ensco has divested 13 less capable rigs as part of its continuous high-grading strategy. Proceeds from these sales have been used to fund newbuild orders.