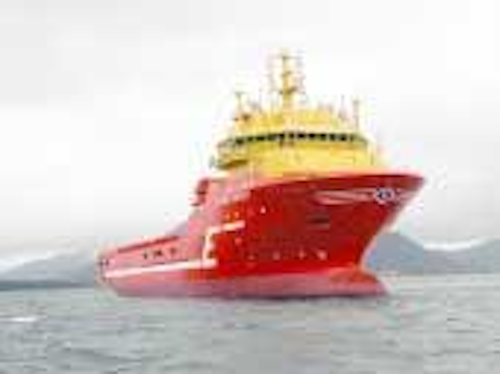 When Cryo AB delivered the cryogenic fuel tanks for the Viking Energy, it became only the second LNG-fueled supply vessel in active service.
null
Several adaptations to the cryogenic onshore tank design made the tanks safe for use in the offshore industry. "To store the LNG, you need well-insulated tanks," said Managing Director Ragnar Strömberg.
To maintain the temperature for LNG, which must remain at -163° C, Cryo designed and manufactured a vacuum-insulated cryogenic fuel tank, which was delivered to the vessel owner Eidesvik Shipping in April. The company has since made and installed a second LNG tank for another supply vessel.
The Viking Energy tank can hold 220 cu m of LNG. Using LNG reduces carbon dioxide emissions by 20% and nitrous oxide by up to 85%.
The tank for the Viking Energy is 6 m in diameter, weighs 115 metric tons, and is made of stainless steel. Gunnar Trygg, sales manager for plant and storage systems, likened the tank to a thermos with excellent insulation. The unit is composed of a 20-mm thick inner wall and a 20-mm thick outer wall, with a vacuum in-between that also contains 300 mm of perlite "popcorn." The latter reduces radiation to minimize heat transfer. The outer tank is a full containment tank. Cryo also supplied the 470-cu-m cryogenic land-based fuel tank for refueling of the Viking Energy. With onshore tanks, the outer tank is not required to perform full containment, he added.
null
Another change Cryo introduced when it built the tanks for offshore use is bellow sealed valves to reduce the possibility of leakage. Other redundancies are built into the tank for heightened safety levels.
Trygg said other supply ship operators are interested in the LNG-fueling option but are waiting to see how the Viking Energy operates.
For more information, contact Gunnar Trygg, Cryo AB. Tel: +46 31 64 68 45; fax: +46 31 53 22 20; gunnar.trygg@cryo.aga.com, www.aga.com/cryo.