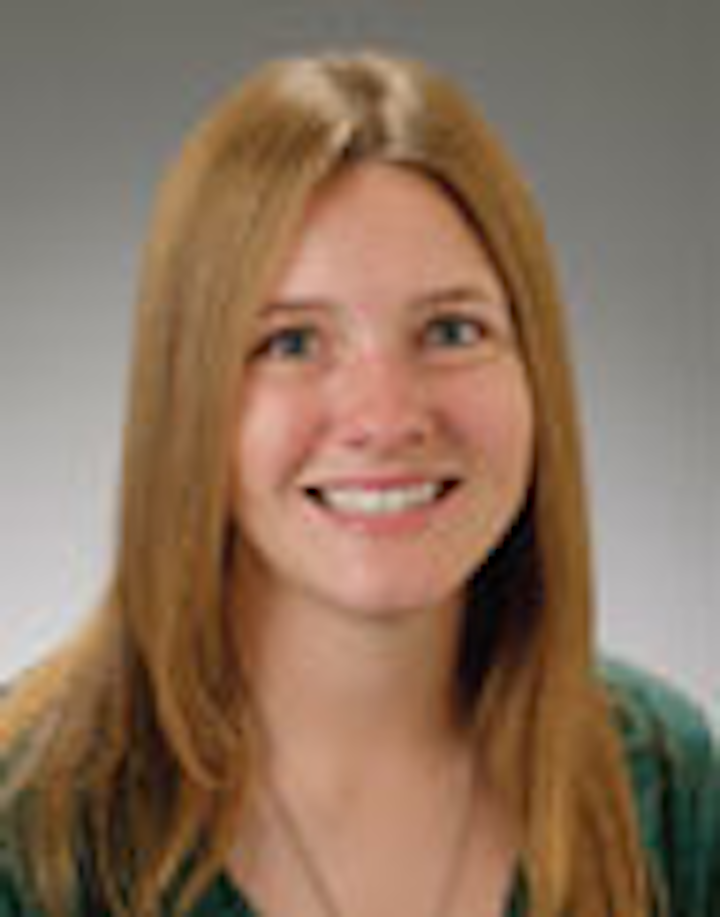 | | | |
| --- | --- | --- |
| | | Jessica Tippee • Houston |
Petrobras has started operations at the FPSOCidade de Saquaremaon the Lula field (Lula Central area) in the presalt layer of the Santos basin offshore Brazil. The facility, the tenth major final production system operating in the presalt, is moored about 300 km (186 mi) offshore in a water depth of 2,120 m (6,955 ft). It has a processing capacity of up to 150,000 b/d of oil and 6 MMcm/d (212 MMcf/d) of gas.
The Lula Central project includes 18 wells, nine producing, four water or gas injectors, and five water injectors.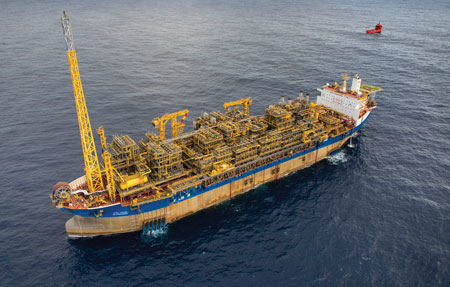 The FPSOCidade de Saquarema brings SBM Offshore's Brazilian fleet total to seven FPSOs, with a total capacity of 870,000 b/d of oil. (Photo courtesy Petrobras)
The FPSO will operate under a 20-year charter with Tupi BV as well as an operations contract with the BM-S-11 consortium that consist of Petrobras (65%), BG E&P Brasil Ltda - a Royal Dutch Shell subsidiary (25%), and Petrogal Brasil S.A. (10%).
The FPSOCidade de Saquarema is owned and operated by a joint venture owned by affiliated companies of SBM Offshore, Mitsubishi Corp., Nippon Yusen Kabushiki Kaisha, and Queiroz Galvão Óleo e Gás S.A.
JIP issues recommended practices to standardize offshore installations
The first phase of a DNV GL-led joint industry project (JIP) to promote a global standard for engineering and construction of offshore oil and gas installations has delivered four recommended practices (RPs). The outcome of the JIP is expected to be reduced complexity, less rework and delays, and greater predictability. This will help reduce cost and increase quality further, enabling more projects to move forward.
Phase 1 participants included DNV GL, Hyundai Heavy Industries (HHI), Daewoo Shipbuilding and Marine Engineering Co., Samsung Heavy Industries, the Korea Offshore and Shipbuilding Association, and the Korea Marine Equipment Research Institute.
The RPs provide guidance for meeting requirements in multiple recognized standards applied globally and also provide guidance and propose new standards in areas where no standards exist. They aim to reduce variations and unique requirements for every project and thereby to reduce the general cost level and delays in offshore oil and gas projects.
The RPs are:
DNVGL-RP-E401 Recommendation for selecting standards for piping components
DNVGL-RP-E402 Recommendation for selecting standards for electrical and instrumentation components
DNVGL-RP-B201 Recommendation for selecting standards for structural steel materials
DNVGL-RP-E403 Recommendation for selecting standards for steel bulk items.
Hans Petter Ellingsen, Group leader for offshore risk advisory, Korea, DNV GL - Oil & Gas, said: "The RPs are the first in a series to reduce cost and increase predictability without compromising quality and safety in international offshore development projects. DNV GL is working closely with oil companies, engineering houses and fabricators to develop the submitted RPs further for global application."
Kil Seon Choi, chairman and CEO of HHI, said: "South Korean shipyards are market leaders for construction of floating and fixed offshore oil and gas installations and HHI has been on the forefront to drive initiatives to reduce the general cost level for the oil and gas industry. A major part of these efforts is to drive efficiencies through greater standardization.
"Standardization will provide an opportunity to enhance efficiency and competitiveness of whole value chains in the oil and gas industry and induce environmental improvement by minimizing the surplus resources. These RPs are a very positive and radical step forward which will help to reduce inefficiencies in design and construction as well as to increase predictability and quality even further."
The second phase of the JIP is under way and will deliver extended recommended practices for equipment packages, documentation requirements, and procedures.
ZOMC launches semisubmersible transportation vessel
ZPMC-OTL Marine Contractor Ltd. (ZOMC) says theZhen Hua 33, a self-propelled semisubmersible transportation and float-over installation vessel, was recently launched at ZPMC's Nantong fabrication facility. With a free deck area of 185 x 43 m (607 x 141 ft), the Zhen Hua 33 is the longest vessel in its class, ZOMC says, and is constructed with a reinforced stern. It is also equipped to submerge 13.5 m (44.3 ft) for loading and discharge of deeper draft drilling rigs and floating production facilities. A Kongsberg DP-II system is fully integrated with two tunnel thrusters at the bow and three fully-revolving main azimuth thrusters at the stern. It is currently on schedule to be delivered in 4Q 2016.
ZOMC is a strategic joint venture between ZPMC Offshore Services Group and OffshoreTech LLC.
Keppel AmFELS delivers fifth jackup rig to Perforadora Central
Keppel AmFELS LLC has deliveredUxpanapa, a KFELS B Class jackup rig, to Mexico's Central Panuco S.A. De C.V. (Central Panuco), a subsidiary of Perforadora Central S.V. De C.V., on time and within budget.
Uxpanapa is the fifth jackup rig built by Keppel AmFELS for Perforadora Central and the second based on Keppel's proprietary KFELS B Class design. The rig will be chartered by PEMEX for work offshore Mexico.
Keppel AmFELS previously completedTonala, an ultra-premium KFELS B Class jackup, for Perforadora Central in 2004, followed by three LeTourneau S116E rigs - Tuxpan in 2010, Papaloapan in 2013, and Coatzacoalcos in 2014.
BigLift to expand heavy-lift vessel fleet
BigLift Shipping has ordered a third Happy S-type vessel, which is expected to be namedHappy Sun. The newbuild vessel will be built by Ouhua Shipbuilding in Zhoushan, China, and will be identical to BigLift'sHappy Starheavy-lift vessel. Delivery is expected in 1Q 2018.
Happy Sunwill be 156-m (512-ft) long, with a 29-m (95-ft) deck, and 18,374 metric ton deadweight. It will feature two 900-metric ton (992-ton) Huisman heavy-lift mast cranes and will be fitted with pontoon type hatch covers and a large poop deck which will make its full deck area available for cargo stowage.