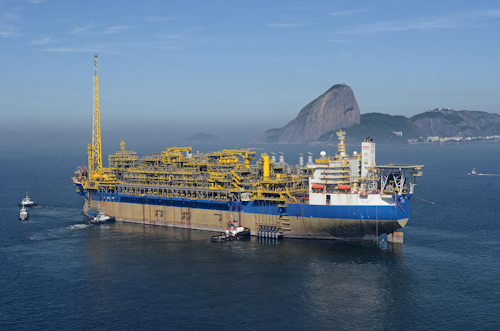 (Courtesy SBM Offshore)
Offshore staff
MONACO – SBM Offshore won the public sale auction of equity ownership held by Serviços de Petróleo Constellation in the lease and operating companies related to five Brazilian FPSOs.
Completion of the transaction remains subject to conditions, including consent from client Petrobras and approval by the local antitrust authority Conselho Administrativo de Defesa Econômica.
SBM will pay around $150 million for the equity ownership, excluding associated non-recourse project debt.
The five FPSOs, with Constellation's ownership share in brackets, are: Cidade de Paraty (20%), Cidade de Ilhabela (12.75%), Cidade de Marica (5%), Cidade de Saquarema (5%), and Capixaba (20%).
SBM is already the majority shareholder of the related entities and operator of these FPSOs.
10/21/2019