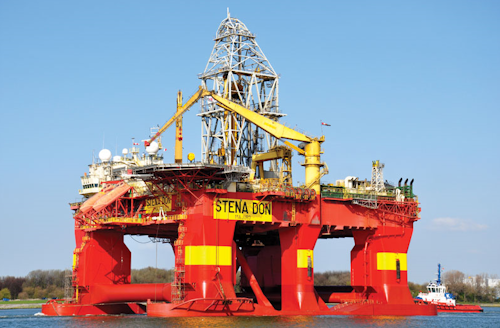 Stena Drilling
Offshore staff
LONDON – ACO Marine has installed and commissioned a Clarimar MF-10 wastewater treatment plant on the semisubmersible drilling rig Stena Don at Damen Verolme Rotterdam.
The rig's existing plant was corroded and therefore did not comply with regulation MEPC 227(64), which took effect in January 2016.
ACO Marine's replacement Clarimar MF-10 black and grey water treatment unit was part of a four-month refit.
Managing director Mark Beavis said: "A key aspect of the refit was to increase POB capacity from 120 to 140 persons, which required a biological wastewater treatment system capable of treating up to 14 kg BOD5 biological load and 18,900 liters hydraulic load per day.
"However, due to space and access limitations we delivered the MF-10 as a 'flat-pack,' which is less complex to install."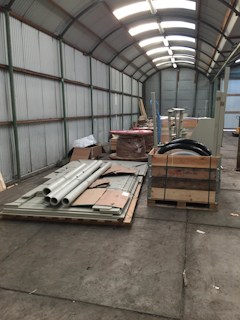 The company supplied a 'flat-packed' Clarimar MF-10 for installation on the Stena Drilling's semisubmersible Stena Don.ACO Marine
Clarimar systems are manufactured from ACO's composite PPFR material, so no hot welding is required. The material is also said to be lightweight and fully resistant to corrosion, abrasion and chemical attack, with the tank material guaranteed for life against corrosion.
Plates and other elements of the assembly are fused together by impressing a bead of polymer along the joints. The tank is then pressure tested and bolted in position to the vessel's structure.
In this case, the installation team devised a solution in which the discharge pump and blower assemblies were located on the other side of a separating bulkhead with an access opening for removal of the ACO-MF Bio Sword filtration technology.
The latter is said to eliminate the need for settling and chlorination stages. "This allowed us to install the treatment plant in a smaller area," said Beavis.
The 95.5-m (313-ft) long, 67-m (220-ft) wide Stena Don is currently operating offshore the Shetland Islands.
07/23/2019