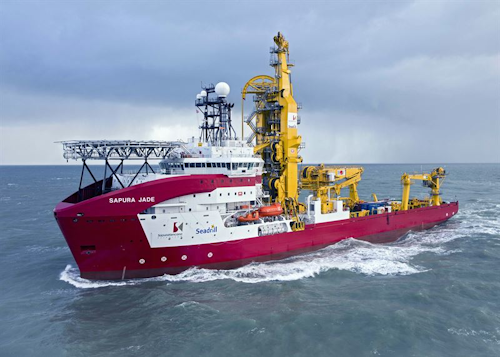 Sapura Navegação Maritima 2019
Offshore staff
HELSINKI, Finland – Wärtsilä has signed a five-year maintenance agreement with subsea contractor Sapura Brazil, covering the company's fleet of six pipelaying support vessels.
It involves assisting the fleet's operational performance and increasing its efficiency and reliability, thereby reducing operating costs.
Wärtsilä's Dynamic Maintenance Planning solution will undertake diagnostics of the vessels' main engines and thrusters to define the actual condition of the equipment, as opposed to performing standard maintenance at fixed scheduled intervals.
Reducing both scheduled and unscheduled downtime should lead to increased uptime for the vessels, the company claimed.
Ships covered under the agreement are equipped with Wärtsilä 32 engines and Wärtsilä transverse, steerable, and retractable thrusters.
07/09/2019