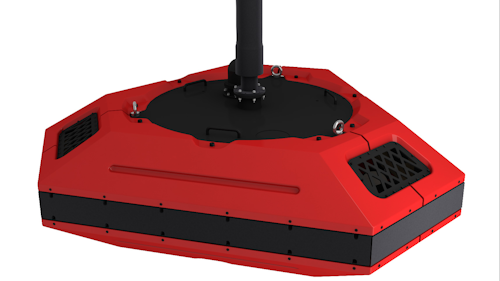 DSIT Solutions
Offshore staff
GIVAT SHMUEL, Israel – Energean has contracted DSIT Solutions, a subsidiary of Rafael Advanced Defense Systems, to supply its AquaShield underwater security system to protect the Karish/Tanin FPSO.
AquaShield is an autonomous and automatic underwater diver detection sonar (DDS) system designed to provide permanent underwater security for coastal and offshore facilities.
It features signal processing algorithms that automatically detect, track, and classify all types of underwater threats with what is claimed to be a very low false alarm rate.
According to DSIT, the system has been proven to detect divers and unmanned underwater vehicles in rough seas.
06/11/2019