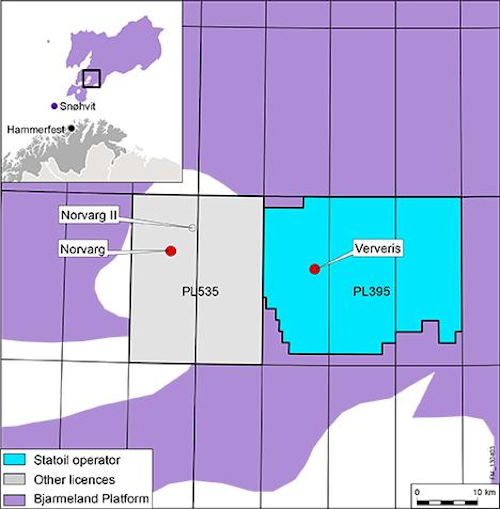 Offshore staff
STAVANGER, Norway – Statoil (OSE:STL; NYSE:STO) and Total (NYSE:TOT; Paris:FP FP) have agreed on an asset swap in the Barents Sea. Statoil gains 10% equity in PL535 in exchange for 10% equity in PL395.
Both licenses are on the Bjarmeland platform in the central part of the Barents Sea. Both areas also have proven gas reserves, withVerveris on PL395 and Norvarg on PL535.
The agreement is subject to approval by the Norwegian Ministry of Petroleum and Energy.
5/13/13