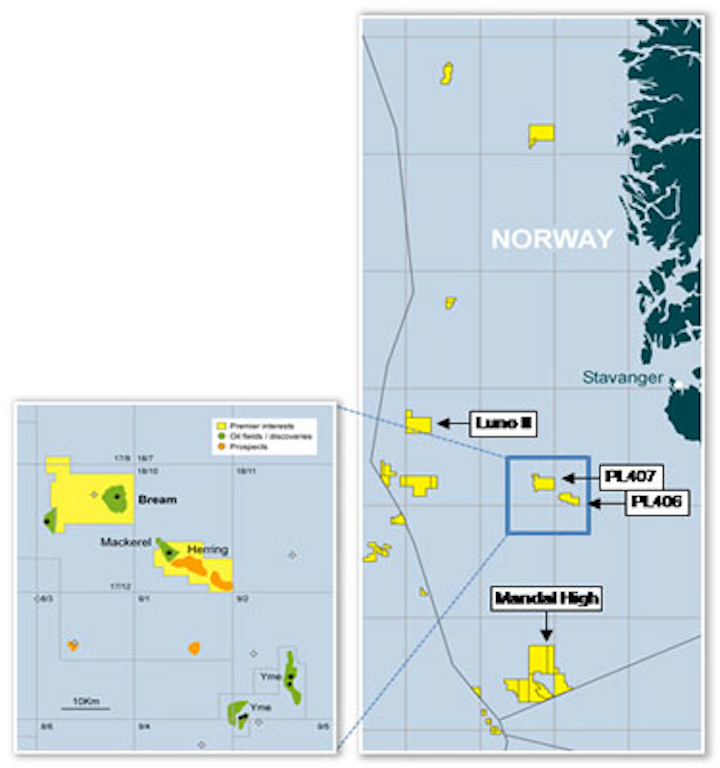 Offshore staff
LONDON– Premier Oil is set to become operator of the Bream development in the Norwegian North Sea.
The company and KUFPEC Norway have agreed to acquire a 40% interest in surrounding license PL407 from current operator BG Norge.
Assuming approval from Norway's government, KUFPEC will take 30% and Premier the remaining 10%, lifting its existing equity interest in the license to 50%. Total consideration payable to BG will be $22.2 million prior to interim period adjustments.

Under a separate agreement, KUFPEC has agreed to take a 30% interest from Premier in the adjacent PL406 license, which contains the Mackerel discovery and the Herring exploration prospect.
Both licenses are east of Lundin's recentLuno II oil discovery in the western margin of the Utsira High, due to be appraised this fall. Premier is a partner in the program.
The company estimates resources from Bream and Mackerel at about 50 MMboe, and aims for development sanction in 2014.
7/11/2013