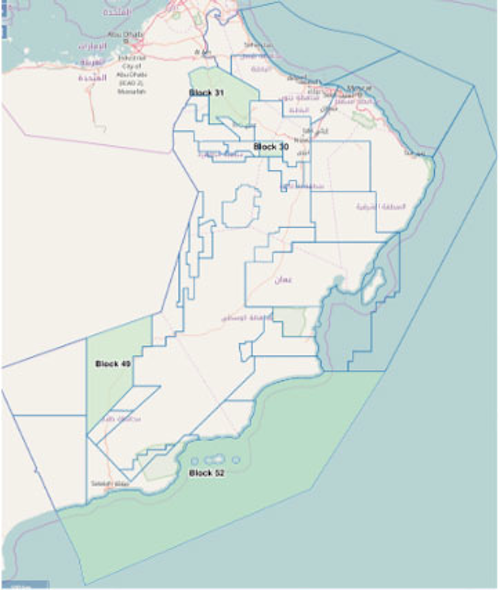 Offshore staff
MUSCAT, Oman – The Oman Ministry of Oil & Gas has opened bidding for the country's 2016 licensing round.
Three of the blocks offered are onshore. Offshoreblock 52, recently surrendered by Circle Oil, includes extensive seismic coverage.
The Ministry has invested in a new digital system designed to provide a "Living Data Room" with online tools for searching, visualization, and analysis of available block data, said to be fully accessible from any location.
Various "ready to use" interpretation projects are also available to subscribers.
The online service is available atldr.digitalenergycloud.com. Bids close on Feb. 15, 2017.
12/20/2016