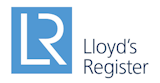 Be one step ahead in the digital disruption conversation. Download LR's latest award-winning Technology Radar special report which delves into predictive analytics; revealing the pace, development and adoption of predictive analytics in oil and gas.
The oil and gas industry may be emerging from its last downturn, but the pressure on companies to find new capital and operating efficiencies remains unrelenting. Predictive analytics offer a means to navigate this increasingly complex landscape; improving performance, enhancing safety and for risk management. But is adoption reality?
LR's leading independent research includes an evaluation of the development and deployment of predictive analytics by the world's top 100 oil and gas companies as well as in-depth analysis from industry leaders across the sector including Schlumberger, Oil & Gas Technology Centre, ConocoPhillips, Chevron, Shell and Woodside Petroleum.
This white paper is sponsored by Lloyd's Register.