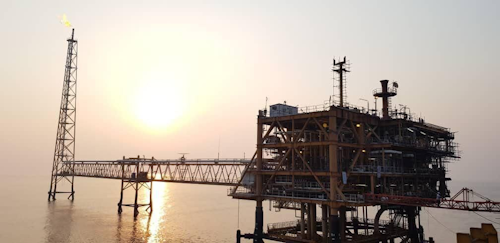 (Courtesy Shana)
Offshore staff
TEHRAN, Iran – Gas production has resumed from the SPD 9 platform in the Persian Gulf, which had been shut down since June due to fire damage.
The 28-MMcm/d facility, which underwent a four-month repair, is one of three at the South Pars phases 6-8 development.
According to Iranian news service Shana, two 2,500-metric ton (2,756-ton) platforms (one main and one satellite structure) were loaded out last week for phases 22 to 24 of South Pars.
Both were transported on the barge FLB124 for installation at the offshore location.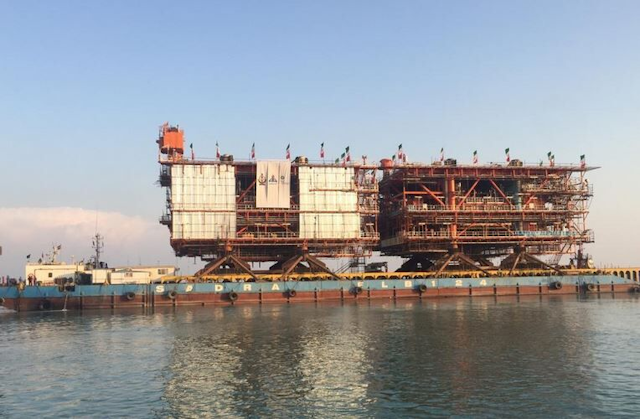 The platforms for phases 22 to 24 were transported on the barge FLB124.(Courtesy Shana)

10/21/2019